Rockstar Weed Strain: Effects, Reviews, & More
You want to party like a rockstar, we get it! It's in the name, so it must be what you're looking for, right?
Not this time.
Rockstar, not to be confused with BC Rockstar (aka Rockstar Kush) or Rockstar OG strain, is definitely the strain for those legendary rock stars who have nothing left to prove and just want to chill.
To find out more about the award-winning Rockstar strain, stay with us a little while. We'll dive deeper into the effects, genetics, and more.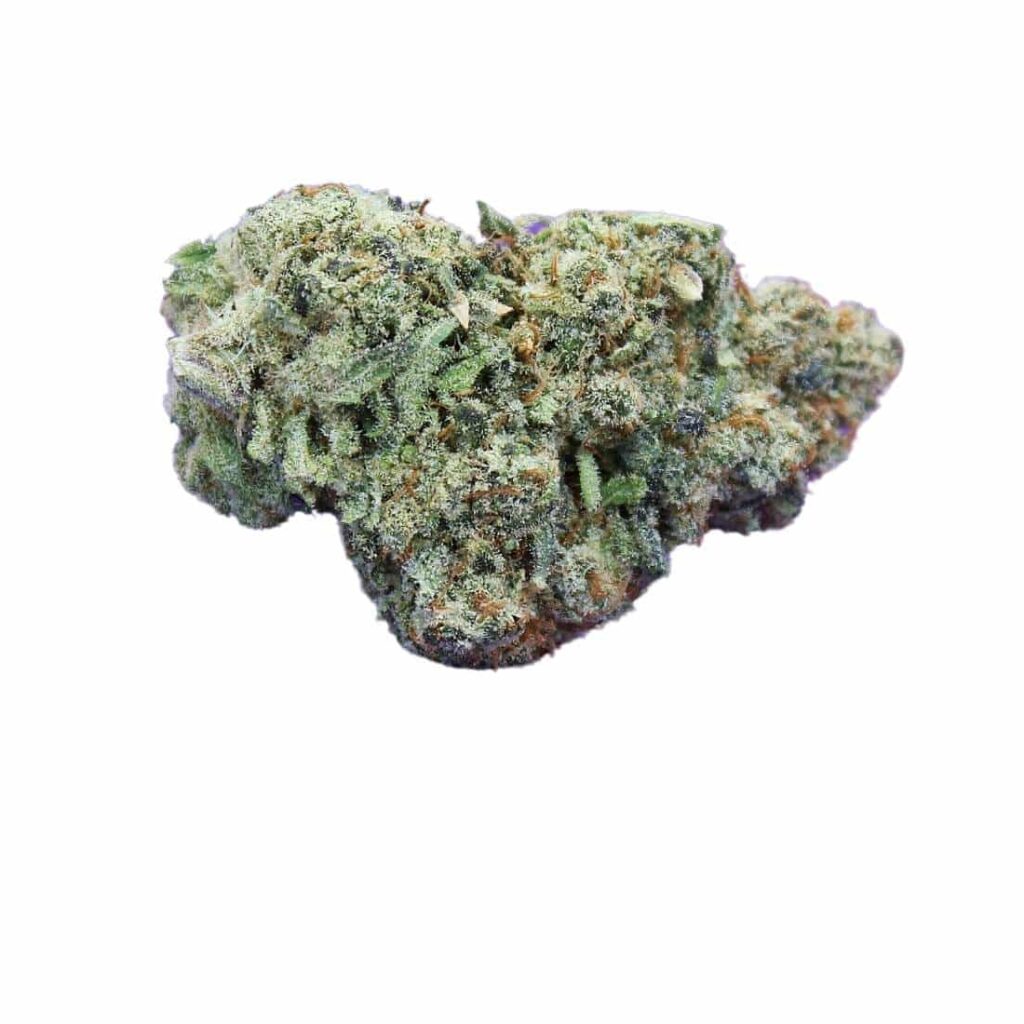 Everything You Need To Know About The Rockstar Strain
Some of the reported effects of Rockstar include:
Cerebral 

Uplifted

Happy

Focused

Relaxed
Here's how we like to describe Rockstar strain effects:
A moderate THC level makes this strain perfect for anyone, including beginners, as it won't overwhelm users. 
The high starts with a cerebral rush that will make you feel happy, uplifted, and ready to conquer the world. But, don't go breaking out that to-do list, because it won't be long before it creeps into every muscle and leaves you deep into the cushions of your couch in a state of total relaxation.
Rockstar strain has also gained popularity with the medical marijuana community based on these effects and may be helpful with:
Inflammation

Muscle spasms

Chronic pain

Menstrual cramps

Anxiety 

Headaches

Sleep disorders 
Things to Do While Enjoying Rockstar Strain
The initial rush may have you feeling somewhat energetic, but the euphoria quickly takes over and leads to total body relaxation. 
For this reason, we recommend planning something relaxing to do while you're enjoying Rockstar strain. For example:
Schedule a spa session

Watch a movie

Chill out with friends

People watch at the park

Grab a book and hit the hammock

Take a bath and listen to your favorite playlist
Whatever you choose, you won't want to be far from your couch, as that is where you will inevitably end up. 
When under the influence of marijuana, including the Rockstar strain, please don't drive or operate heavy machinery. It's just not cool.  
Terpenes give us flavor. They give us aroma. And they can also help determine the type of high you're going to experience from a particular strain. 
The dominant terpenes in Rockstar are: 
Caryophyllene – rich spicy odor, pepper, spicy

Humulene – hops, wood, herbal aroma

Bisabolol – sweet and floral
The aroma is earthy, spiky, and somewhat skunky. It's known to be quite pungent. The taste is similar to the aroma, but you may notice the herbal and floral notes sweetening it up ever so slightly. 
Rockstar weed strain was developed by Bonguru Seeds in The Netherlands and is a cross between Rockbud and Sensi Star.
Rockbud is an Indica-dominant strain known for taking away the stresses of the day but can leave you in a state of sedation.

Sensi Star is an award-winning Indica known for its potent effects. Cerebral, happy, carefree, and oh-so-perfect for winding down at the end of the day.
Here are opinions that were written by a few internet users about the Rockstar strain:
This is a very nice indica strain with a strong kush flavor. Buds are dense and super aromatic especially when ground, amazing when enjoyed in a blunt or a bong. One too many bowls will put you right to sleep but otherwise it is a nice mellow relaxing high that will definitely have you chillin'.

– Leafly user

This is currently my favorite strain. It's a nice, happy high, where I still feel that my head is very clear, and it makes me feel great!

– Allbud user

I smoked RockStar for the first time out of a vape pen in Toronto, Canada. I'm usually always an indica girl but love the ratio RockStar offers. I smoked RockStar while at a party and feel like it's a great social high!

– Wikileaf user
If you've tried Rockstar strain, please leave a review below:
Rockstar Strain Appearance
When you first lay eyes on Rockstar's buds, you'll notice: 
Dense, lumpy nugs

Dark, fern green leaves

Fiery, blood-orange pistils; and

A delicious coating of frosty trichomes

#1: What Is the THC Content in Rockstar Strain Cannabis?
Rockstar strain THC averages between 14-17% and never creeps above 20%. If you're looking for a strain with less THC, try one of these:
Easy Bud

Elektra

Harlequin

Cherry Wine

Catatonic; or

Any strains listed in the question below
Or if you're looking for other strains that are high in THC content, you can also try these:
Chemdog

Little Devil

Godfather OG

Caviar Gold

Amnesia Haze

Pancake Ice

GG4

And more

#2: What Is the CBD Content in Rockstar Strain Cannabis?
Rockstar strain weed contains less than 1% of CBD. 
Are you looking for a weed strain high in CBD? Try one of these strains:
Hawaiian Haze

ACDC

Special Sauce

Ringo's Gift

Cherry Pie

Elektra

Cherry Creme Brulee

Sour Space Candy; or

Harle-Tsu

#3: Is the Rockstar Strain Indica or Sativa?
Rockstar strain is an award-winning hybrid consisting of 80% Indica and 20% Sativa. 
The Indica-dominant strain offers the initial motivation of a Sativa but quickly mellows out into a relaxing Indica body and brain buzz.

#4: Does Rockstar Strain Have Any Hybrids or Crossbreeds?
Known Rockstar strain crossbreeds are as follows:
Rockstar weed strain has never been available in feminized seeds.
Where to Buy Rockstar Strain Near You
Enter your zip code below to find dispensaries that offer the Rockstar strain near you.
If you're having trouble locating Rockstar weed strain, let us know at Hail Mary Jane. We've spent many years testing, curating, and reviewing all forms of cannabis for our customers. We'd be happy to help you find whatever you're looking for.