Sweet Tooth Weed Strain: Effects, Reviews, & More
It's a familiar name in the world of cannabis, but somehow you have yet to try the famous Sweet Tooth strain. You're wondering exactly what you can expect.
You're in the right place! 
This is one award-winning strain we think everyone should try.
In this guide, we share everything we know about the Sweet Tooth strain, from the effects to genetics, and much more. Keep reading to learn why Sweet Tooth has been a popular favorite for decades.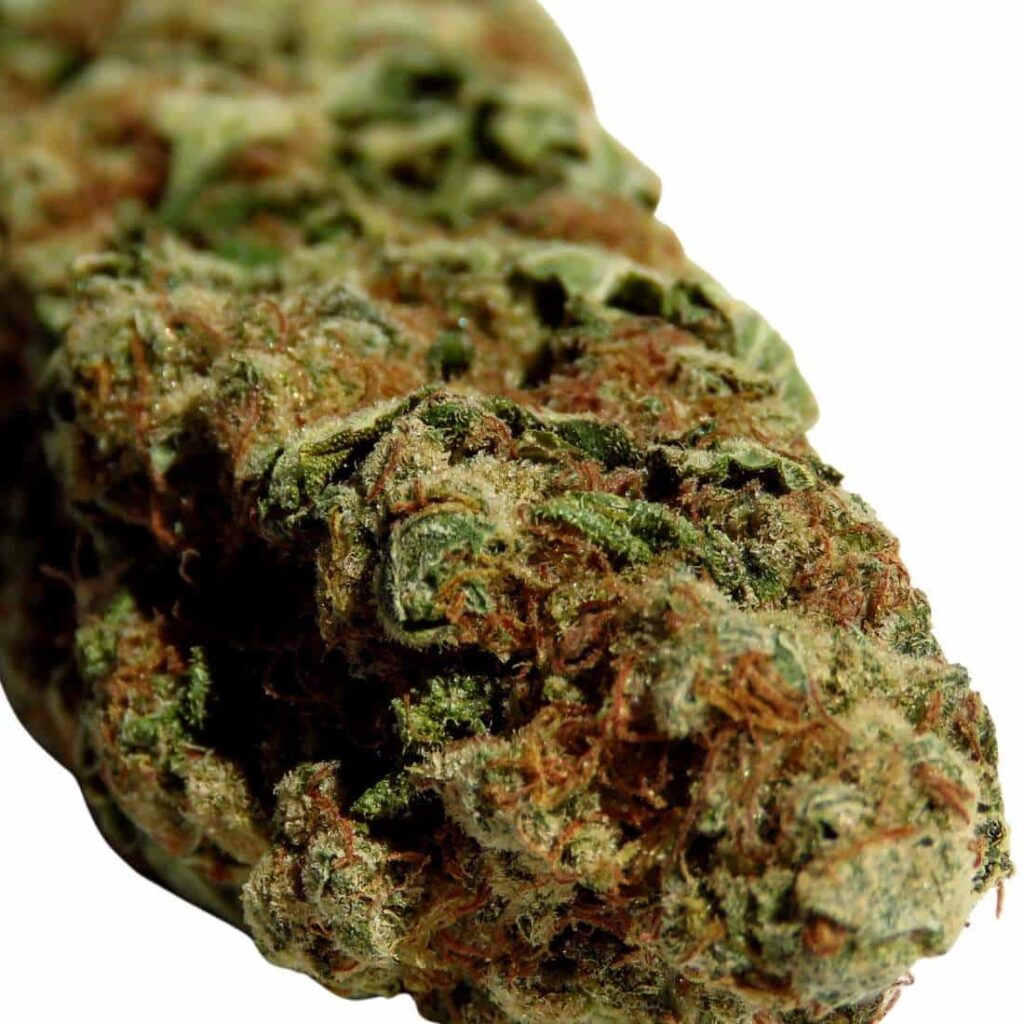 Everything You Need To Know About The Sweet Tooth Strain
Sweet Tooth Strain Effects
Some of the reported effects of Sweet Tooth include:
Euphoric

Creative

Talkative

Happy

Relaxing

Cerebral
Here's how we like to describe Sweet Tooth strain effects:
Sweet Tooth weed strain can leave you feeling both relaxed and creative at the same time. The high is uplifting and long-lasting in its effects. Overall, you can expect to feel a euphoria take over as you watch all your troubles slip away.
With a moderate THC level, Sweet Tooth strain is perfect for use as medical marijuana and has been known to help with:
Anxiety

Stress

Depression

Mild to chronic pain

PMS

PTSD

Headaches and migraines

ADD/ADHD

Loss of appetite; and

Insomnia 
Things to Do While Enjoying Sweet Tooth Strain
It's a strange combination of lazy, uplifted, creative, and somewhat spaced out.
It's best not to plan anything too ambitious, but creative types may find themselves lost in their craft. Perfect for a picnic in the park, or a lazy day at the beach, this is one strain that will have you feeling nothing but good vibes all day long.
Based on the overall calming effects of Sweet Tooth, most opt-out of strenuous activities, such as going to the gym or finishing up that basement reno — but, as always, you do you!
Please refrain from operating heavy machinery and motor vehicles when under the influence of marijuana, including Sweet Tooth strain. 
Sweet Tooth Strain Terpenes
Terpenes are responsible for giving cannabis its flavors and aromas, and next to the strain itself, terpenes also help determine the type of high you can expect.
The dominant terpene in Sweet Tooth is myrcene.
This particular terpene gives Sweet Tooth the flavor and aroma that it's famous for — candy! You may also taste a hint of baked cake.
The aroma fills the room as you break apart your buds. When smoking, you'll notice hints of berry and tree fruits. Cannabis connoisseurs love the candy-flavored aftertaste of Sweet Tooth.
Sweet Tooth is a cross between Nepali and Hawaiian.
Hawaiian is a Sativa-dominant strain that produces a happy and creative high, perfect for anyone looking to chill out.
Nepali refers to any strain grown in the area of Nepal. Typically, the effects and buds of the Nepalese strains produce Indica-dominant effects.
Sweet Tooth Strain Reviews
We sourced the internet to find the most up-to-date reviews on Sweet Tooth weed strain. Here's what we found:
This strain does exactly what it says it does. Happy euphoria, creative and lazy and hungry

. – Allbud user

It's a dry woody pungent flowery taste and smell. If you have massive depression you'll want to do SweetTooth. It has an outstanding knack for making you feel better, very sticky and dense round nuggets in deep green & orange hairs. These compact buds give you the smell of fruit and spicy flowers. Do not pass up Sweet Tooth, but bring a jug of water this strain will make you thirsty.

– Leafly user

 

I am a diabetic patient, and this weed strain really allures me. It is a bit sweet, and so I get that craving of mine also fulfilled, and it is neither too strong nor too mild to play with my blood glucose levels.

– Way of Leaf User

 
If you've tried Sweet Tooth strain, please leave a review below:
Sweet Tooth Strain Information & History
Sweet Tooth is an award-winning strain, taking home the 2001 High Times Cannabis Cup. It was first bred by Spice of Life in 1995. 
The beautifully blended strain offers the best of Sativa and Indica, however the high is predominantly Sativa.
When you first lay eyes on the bud, you'll notice: 
Dense, bright green buds

Peach-colored hairs

Thick, sugary trichomes

A purplish tinge when dried

#1: What Is the THC Content in Sweet Tooth Strain Cannabis?
Sweet Tooth strain THC content averages from a moderate 16-20% (though, this can vary). If you're looking for a strain with less THC, try one of these:
Easy Bud

Haze Berry Automatic

Speedy Chile

Remedy

Catatonic; or

Any strains listed in the question below
Or if you're looking for other strains that are high in THC content, you can also try these:
Grease Monkey

The Toad

Pacman OG

Strawberry Banana

99 Problems

WiFi OG

Blue Walker

And more

#2: What Is the CBD Content in Sweet Tooth Strain Cannabis?
Sweet Tooth strain weed contains only trace amounts of CBD. 
Are you looking for a weed strain high in CBD? Try one of these strains:
Charlotte's Web

CBD Critical Mass

Lifter

Pennywise

Cherry Wine

Elektra

Ringo's Gift

Cannatonic; or

Harle-Tsu

#3: Is the Sweet Tooth Strain Indica or Sativa?
Sweet Tooth strain is an Indica-dominant hybrid with a mix of 85% Indica and 15% Sativa, though the effects can be quite Sativa-like. 

#4: Does Sweet Tooth Strain Have Any Hybrids or Crossbreeds?
Because Sweet Tooth has been around for so long, there are about 38 recorded descendants of the strain. Click here for a full genealogy, including lineage and hybrids.
Where to Buy Sweet Tooth Strain Near You
Enter your zip code below to find dispensaries that offer the Sweet Tooth strain near you.
If you're having trouble locating the Sweet Tooth strain near you, then let us know. We've spent the last decade trying, curating, and reviewing all kinds of cannabis products for our customers and we consider ourselves experts on the matter. We'd love to help you find exactly what you want in a cannabis product.