Cannabis is currently experiencing an enthusiastic embrace from the mainstream, and with good reason — the various compounds in both the cannabis sativa and cannabis indica species have been shown to be beneficial for the body and mind. With the legislation changes now sweeping the country, and the world, a variety of cannabis-infused products, like THC lotion and creams, have hit the market.
Anyone who suffers from sore muscles post-workout, joint stiffness (no pun intended), or even arthritis, read on — you may find out the easiest way to apply cannabis is also the most helpful.
THC lotion is the name applied to any topical application of tetrahydrocannabinol (THC). The consistency can range from a thick cream to silky oil, depending on the other ingredients and the intended usage. Various recipes can be made at home or, more easily, purchased ready made. While experimenting with your own preparations can be fun, a significant advantage to buying THC lotion is a specified amount of the active ingredient in each bottle. This can give a better idea of the strength of the product, for more accurate dosing.
Apothecanna Extra Strength Relieving Body THC Lotion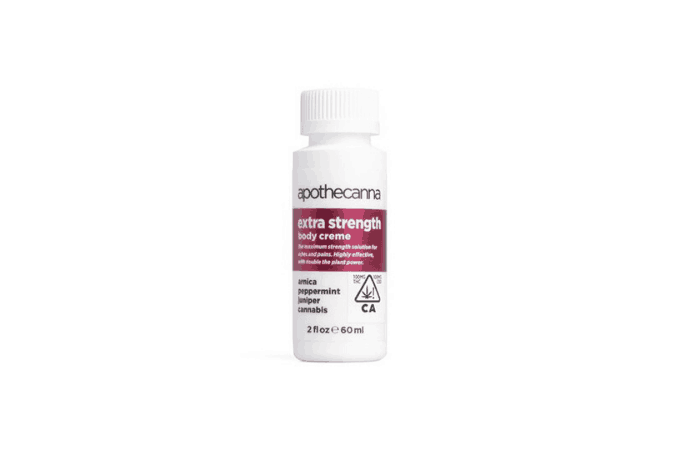 Lovingly made in Denver, CO, this Apothecanna Extra-Strength Relieving Body Creme combines equal amounts of THC and CBD, both thought to have pain relieving properties. The addition of mint both adds to the rejuvenating effect on tired, aching muscles, plus rejuvenates the senses. A treat for the whole body, Apothecanna products are delivered by Eaze.
OM Edibles Rose Geranium Bath & Body THC Lotion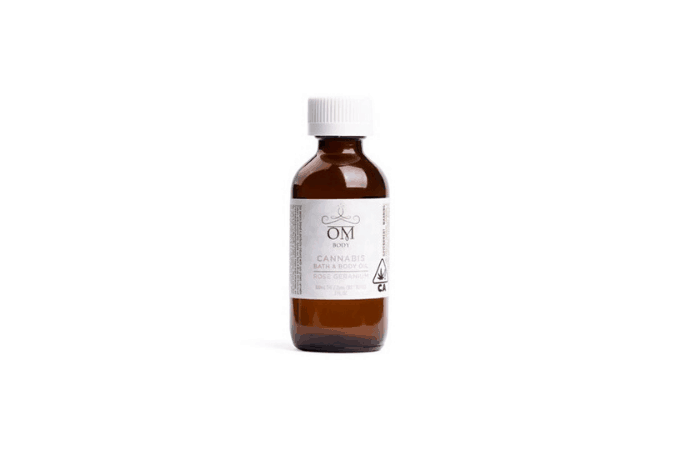 Om Edibles makes this luscious oil, combining THC with skin-pampering ingredients like jojoba oil and argan oil, for a treat that can be applied directly to the skin or added to the bath for a whole body relaxation effect. Antioxidants pamper the skin while the THC does its work, "Om" indeed.
Apothecanna Extra Strength Relieving Body THC Lotion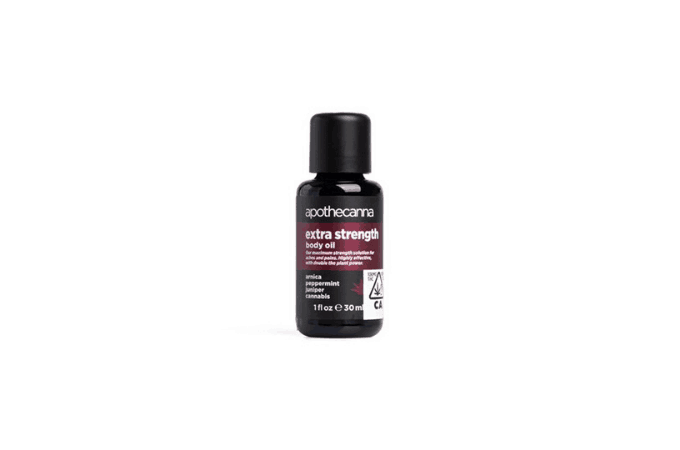 This Apothecanna oil is extra strength, and we mean extra strength, with an estimated 100 mg of THC and an equal amount of CBD per bottle. Combined with the muscle soothing arnica, and refreshing peppermint for extra relief, this oil is one of the best on the market.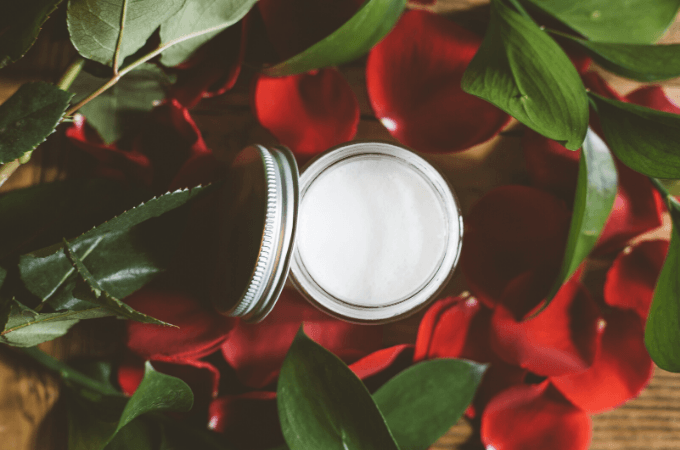 If you want to try your hand at making THC lotion that's possible too. If you've ever made THC butter for edible brownies, the process is basically the same. Use a double boiler to melt an oil, coconut oil is great for skin, toss in about an eighth of weed, and let simmer for 4-5 hours. When it's finished, strain with cheesecloth to remove the plant matter. Add in any other skin-pleasing oils like shea butter, almond oil, or essential oils for some aromatherapy action, and voila, your very own THC oil. Specific recipes for targeted relief abound on the internet but peppermint and menthol are popular for a reason — they're cooling, refreshing, and have some serious muscle soothing properties in their own right.
Does THC Lotion Get You High?
THC lotion shouldn't get you high, since it is absorbed into the skin and not into the blood, thereby not crossing the blood-brain barrier. Even after repeated use, or long-term use, anecdotal evidence says that the application of THC in a topical lotion won't make you high. The commercially available THC lotions, creams, and oils don't have psychoactive effects, so you can enjoy at will.
This applies only to lotions, creams, and topical oils however. In some states, those with medical marijuana or recreational use laws, transdermal patches can be purchased for medical application, and these *will* get you high if they contain THC.
How Does THC Lotion Work?
There is clinical evidence that the compounds in marijuana, including THC, are helpful in managing pain , with results reportedly similar to a moderate dose of the opiate codeine. It is believed that by harnessing the body's endocannabinoid system, including the receptors in skin and muscle tissue for cannabinoids, pain can be blunted . The endocannabinoid system is not fully understood but the prevailing scientific wisdom is that the body contains cannabinoid receptors that are located in many tissues in the body. By activating them with external cannabinoids, a variety of therapeutic benefits can be achieved. The application of THC to the skin may interact with the receptors in muscle tissue and joints, relieving soreness and/or stiffness.
THC Lotion For Pain: Benefits and Side Effects
History has seen millennia of doctors prescribing marijuana for pain management and there is finally solid scientific evidence that THC does lower the self-reported pain scale in chronic pain sufferers, with an average three point reduction. In addition to THC, there is evidence that the other compounds found in cannabis, especially CBD and terpenes, have a powerful anti-inflammatory effect. Add these studies to the fact that a growing number of rheumatoid arthritis sufferers are using cannabis to manage the aches that come with the disease and there is a pretty solid case for THC lotion.
With its documented analgesic effect, THC lotion can treat slight aches and pains in muscles and joints. When combined with other proven soreness busters like arnica and peppermint, THC takes pain relief to another level.
The only real drawbacks are allergies and some of the carrier oils are slightly comedogenic.
Check the descriptions for any known allergens and if you're acne prone, steer clear of your face for extra peace of mind.
Most frequent questions and answers