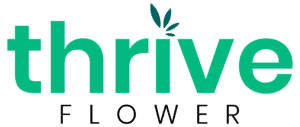 Anyone with even a cursory knowledge of the CBDs industry knows that it is positively saturated. The 2018 Farm Bill – which federally legalized hemp products with less than .3% THC – resulted in a tsunami of brands flooding the market, eager to cash in on the latest Green Rush. Although the legislation provided the framework for farmers to be able to cultivate an agricultural product that dates back to before America's founding colonies, it didn't necessarily set up the regulatory framework that would allow for consistency across various states and brands. It's something we've definitely noticed at
Hail Mary Jane when we got "accidentally" baked by some (supposedly) low-THC CBD chocolate. It's not like we're complaining or anything, but being unexpectedly baked on a deadline doesn't exactly do wonders for productivity.
The quality of their products is what makes the brand Thrive Flower so refreshing. We've tried a ton of their products and they're consistent, high quality and beautifully packaged.
What we love about Thrive Flower is that it's a brand that doesn't rely on white label manufacturing partnerships (and hanging on the coattails of someone else's COA or Certificate of Analysis). These guys are transparent, testing each and every batch of products that they produce. The other awesome thing about Thrive Flower is that they go so far as to get their COAs verified by Real Tested CBD, a platform that was designed to bring transparency to a growing industry. Real Tested CBD is a company based in California, doing the job the rest of the market should be doing for regulation of CBD products. They independently lab test a company's CBD products and give them a brand review score compared to other brands on the market.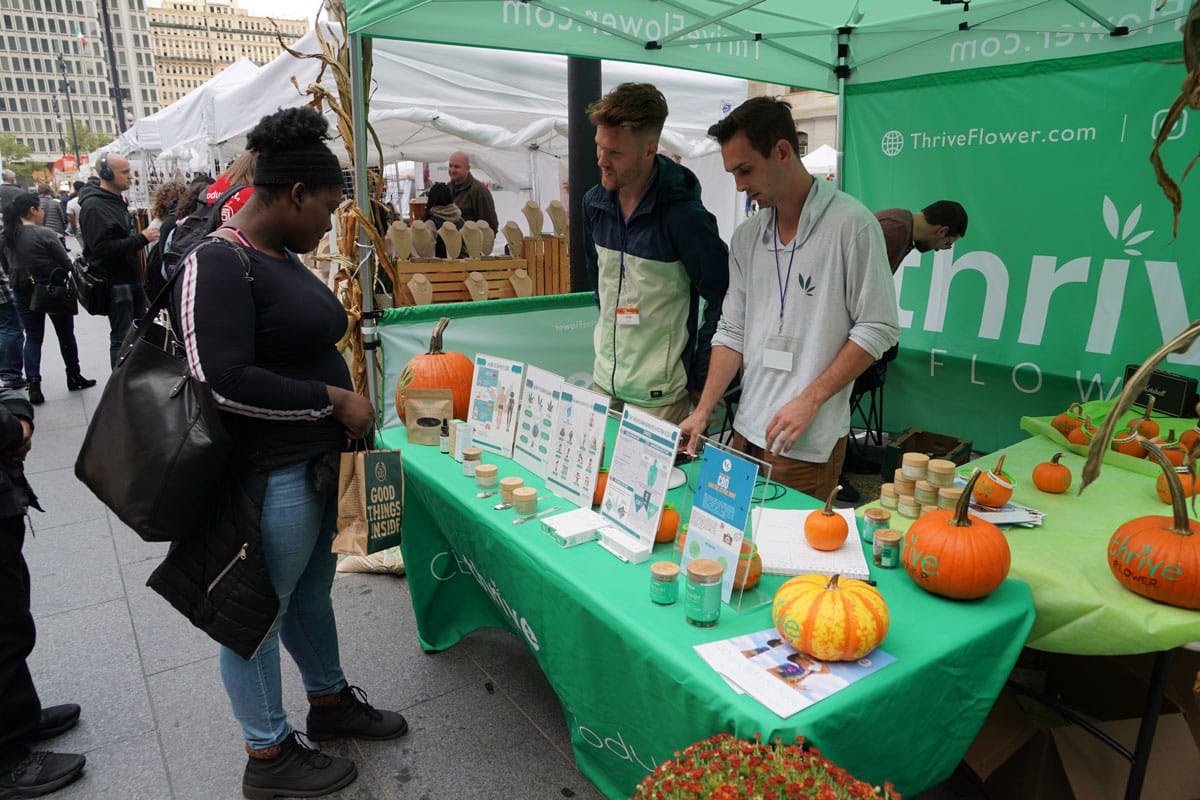 We also love the fact that Thrive Flower is focused on supporting local, organic farmers. Based in Philadelphia, the brand sources its flower exclusively from farms in Bucks and Lancaster Counties that grow their hemp, as well as other products, using organic and sustainable methods. Their products are all produced in small batches to ensure quality, integrity and love go into each and every item.
Jake Wolff founded the company with his brother Judd, and their friends Colby Mills and Curtis Matthias after discovering a shared passion for the benefits of CBD long before it exploded in national popularity. "Our biggest goal for the brand is to continue to grow within our local community in Philadelphia," Wolff says. "We take pride in educating our local community about the amazing benefits cannabis has to offer. We also focus on connecting with local retailers in the community and developing a personal rapport with the business owners."
At Hail Mary Jane, we had a chance to try out a few of Thrive Flower's most popular products, and wanted to share what we found.
A beautiful and high quality CBD flower with wonderful shades of purple and with a slightly sweet aroma. The packaging is a tasteful glass jar with bamboo lid and a logo inlay on top. Overall a great smoke with a very mild lemony flavor and a relaxed concentrated buzz. One of our fantastic editors relayed that he used it to get through a mountain of content writing and was happy to report it helped him to stay on target. He also saw improvements in his knee discomfort during strenuous workouts after using it. Overall, we suggest this flower to anyone looking for something high quality, tasty and fast acting in the CBD realm of flower.
Strawberry Cake Indoor CBD Flower
This was another strong showing from Thrive Flower. We tried several strains of their CBD Flower and heard things like, "that's the best CBD flower I've ever smoked," and, "my God, that stuff was good!" With the majority of us based in Colorado, that's saying something. The quality of the flower is even more apparent when you look at the buds up close under a magnifying glass. Strawberry cake has gorgeous threads of reddish orange throughout and smells like infused strawberry shortcake. Definitely worth trying.
CBD Pet Drops – Natural Flavor – 750 mg
We specifically asked to try this out as some of the dogs in the Hail Mary Jane family have been struggling with anxiety as of late. Not surprising, given the fact that our pets had almost full-time access to us for much of the pandemic, and now are adjusting to their humans going back to a somewhat more active lifestyle. The brand offers a couple varieties of pet products. Their CBD dog treats with 2 mg of CBD per serving (30 servings per package) are ideal for smaller dogs (under 40 lbs). Rosie, The Doog, and Roger are all quite a bit larger than that so we went with the pet drops. At 1500 mg per bottle, a single serving has 25 mg of CBD, so it's a better bet for big dogs or animals dealing with a high level of anxiety. A dropper of this did wonders for our doggos and we definitely plan on getting more to keep around the office.
CBD Vegan Gummies (35 mg per serving, 50 gummies per container)
One of Thrive Flower's top sellers, and it's easy to see why. These gummies don't have the herbal under-taste some CBD gummies have that make it feel like you're chewing on grass, and a bottle of 50 gummies for $69.99 (or $55.99 if you use our code HailMary20 ) is a pretty sweet deal. They look like gummy bears dusted in sugar and are calming as well as tasty.
1000 mg Pain Relief CBD Salve
This might be a new favorite, and a little bit goes a long way. Here at Hail Mary Jane, like many people, we've got some old ass parents who are dealing with the aches and pains that are an inevitable part of the aging process. Arthritis. Sciatica. Old injuries where the pain and discomfort have come back with a vengeance. CBD products can be a game changer when it comes to pain relief, and this product definitely measures up. Our folks loved it and we can definitely see this making an appearance in a CBD themed Christmas box sometime soon.
500 mg CBD Muscle Gel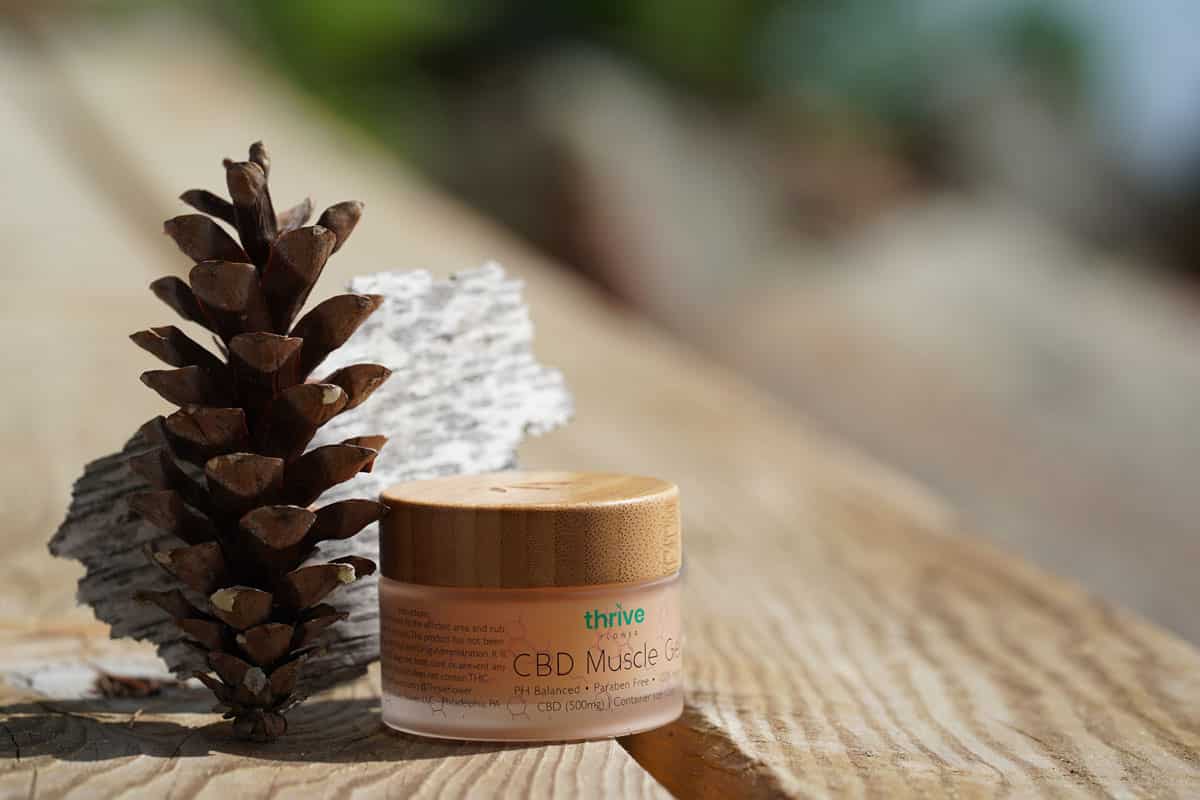 A lovely pale pink shade, this stuff does wonders for aching muscles after a vigorous hike or CrossFit session. With 500 mg of CBD and Thrive's signature glass and bamboo packaging, it's a product that not only looks great on your bathroom counter, but delivers on the promise of relief for sore muscles.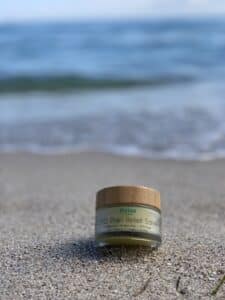 What we loved about this product is how incredibly refined it is. Loaded with CBD goodness, the tincture has a clarity we don't often see in this industry, as well as a very mild flavor. A dropper of this stuff in the morning reduced stress, made us less prone to road rage, and definitely played a role in pain relief.
All in all, we were really pleased with the quality of Thrive Flower's suite of products, and strongly identify with their community driven mission. Check out their entire line of products and use code HailMary20 for 20% off from your friends at Hail Mary Jane.