The State of California has been touted as the sixth largest economy in the world. As one of the world's greatest producers, California's cannabis legalization is not only important for future policies in the United States, but may also precedent for legalization in other countries.
Even prior to recent adult legalization initiatives, the state of California included a multibillion dollar medical cannabis industry.
After the passing of Proposition 64, the initiative which finally legalized adult-use marijuana, the regulated industry is estimated to reach at least 5 billion dollars and achieve 1 billion worth of newfound tax revenue.
But, what can consumers expect from the rapidly changing cannabis landscape? To make things easier, here are the answers to the top 15 questions about legal weed in California:
1. When can I legally buy cannabis from a dispensary?
With the new year comes new liberties. The Bureau of Cannabis Affairs is currently accepting licensing applications for recreational and medical cannabis businesses. Licenses will start to be issued on January 01, 2018, meaning that consumers are free to partake with the New Year's Holiday.
For a dispensary to be legal, a person must purchase cannabis from a location legally licensed on both state and local levels. Once a dispensary and its suppliers receive their new license, they are able to open their doors to anyone 21 and over.
2. Do you have to be a resident to purchase cannabis?
Fortunately, the answer to this question is no. Anyone, so long as you are 21 or older, can partake in California's new adult-use cannabis market. Businessowners hoping to enter the cannabis market an also be from out of state or international. Happy smoking!
3. How much can an adult legally possess in California?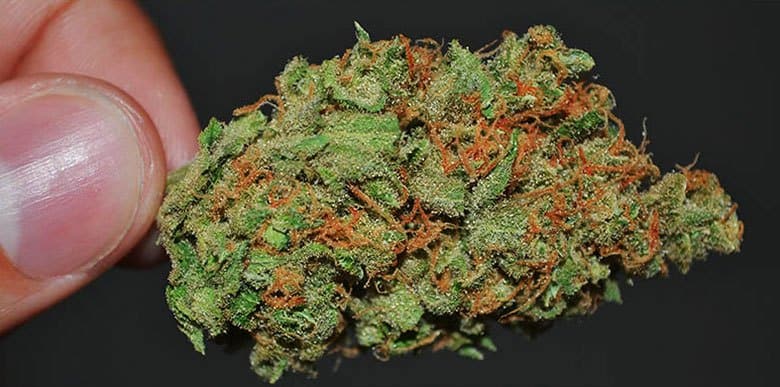 Adults 21 and over will be able to legally purchase up to one ounce (28.5 grams) of cannabis flower.
Adults over the age of 21 can also possess up to eight grams of cannabis concentrate. Those over 18 caught with more than this amount will face a $500 fine and/or six months of jail time.
Medical cannabis patents, however, will be able to possess as much cannabis as they need to manage their condition.
4. How much will legal cannabis cost in California?
Unfortunately, experts suggest that the cost of cannabis in California is about to go up. For the time being, at least, consumers may find that they have to spend a little more than $40 for an eighth of an ounce.
The State of California will require cannabis taxes at cultivation and sale levels.
Cannabis businesses will need to pay a 15 percent excise tax determined by the average market value of the goods. Sales tax is also required, which can be up to 15 percent. This extra cost is passed on to the consumer.
Local cities and municipalities can place additional taxes on cannabis, estimated to be up to an additional 15 percent.
Depending on where you live, some sorry consumers may end up paying 40 to 60 percent tax on their cannabis.
Medical cannabis consumers will also have to pay some taxes, though not as much as their recreational brethren. Patients may be exempt from some local taxes, but will still have to pay a 15% levy courtesy of the State of California.
Total tax rates will vary depending on region.
5. Where can I legally consume cannabis in California?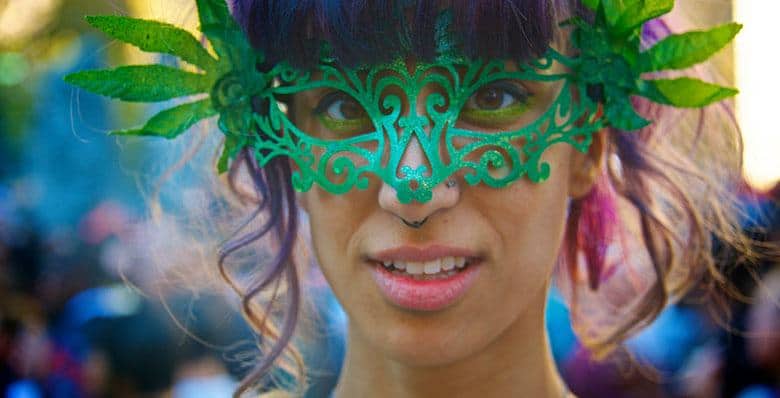 Adults 21 and over can legally consume cannabis in their homes or in licensed businesses. Individual municipalities will be able to decide whether or not to allow on-site consumption inside cannabis businesses.
Should local authorities give the go ahead, on-site consumption can take place so long as the age of persons in the venue is restricted to 21 and up. No alcohol or tobacco consumption will be allowed onsite.
Businesses can also apply for special licenses to host cannabis-friendly events at special locations. This is a major step up from some of the other newly legal recreational states, which do not allow public consumption at all.
Medical cannabis patients must be 18 and have a doctor's recommendation to consume their flower.
6. How late are California cannabis shops open?
If you're hoping to purchase good bud, you better make time before 10pm. Dispensaries are required to stop selling and close their doors at that time.
7. Can I legally grow cannabis in California?
Yes, adults can legally grow up to six total plants in their homes. However, cities and municipalities can still opt out of cannabis legalization.
The ability of some regions to opt out of cannabis legalization has garnered criticism.
Thus far, more low-income countries have opted into cannabis legalization, and fewer wealthy countries have decided to participate.
This raises concern that the counties with the resources to really shrink black market cannabis deals are opting not to participate.
Those with a medical cannabis authorization, however, are allowed to grow significantly more. In fact, patients are allowed to cultivate as many plants as they need in ao 100 square foot space.
8. How potent will edibles be in California?
Unfortunately, the State of California has introduced potency caps on cannabis edibles for both recreational AND medical cannabis consumers. Edibles can be sold in 10 milligram servings, with no more than 100 milligrams of THC per item.
For medical consumers, this is a huge problem. Some medical cannabis patients require doses of up to and possibly exceeding 500 milligrams of THC.
To use the basic cannabis brownie as an example, this means that a person would have to eat five brownies to reach their daily dose.
The average brownie contains 132 calories, meaning that the patient would then need to eat an extra 660 calories per day to get their cannabis medicines, more than a quarter of a day's total energy intake.
Not only that, but these potency caps force medical cannabis patients into spending significantly more on their medicine, as they now have to buy up to five times as much to get their required dosage.
While potency caps for average adult consumers are more acceptable, the restrictions the new regulations place on medical cannabis means that patients are ultimately the ones who will continue to suffer.
9. Will California experience cannabis shortages?
The State of California may find itself in the midst of a cannabis disaster on the supply side.
In order for a business to begin selling come early 2018, all of the product provided by cultivation facilities and onward must also be properly licensed.
Unfortunately, regulators can only offer licenses so fast. So, there are bound to be bottlenecks in the opening process.
Cultivators, extractors, and infused-products manufacturers will be waiting for their licenses to sell, while dispensaries will be waiting for the final permission to open their doors.
Businesses do get a six-month grace period, however, to comply with some of the regulations. For example, once licenses begin to be issued on January 01, some businesses will be able to sell their product without testing and without child-resistant packaging.
With cannabis in high demand and licenses trickling out, there are bound to be shortages. Similar shortages have happened in Oregon, Colorado, and Washington when first opening licensed adult-use shops.
Californian farmers, however, have faced another problem. Wildfires throughout 2017 have devastated crops, leaving many would-be suppliers a little shorter than normal. When licences hit on January 01, one can speculate that sales may initially boom, followed by a few expensive rough patches.
10. Are delivery services legal in California?
Fortunately for all of the cannabis fans who like to partake in the comfort of their own homes, California will be allowing delivery services. However, deliveries made by bicycle, boat, robot, or drone will not be allowed.
11. What will happen to medical cannabis in California after legalization?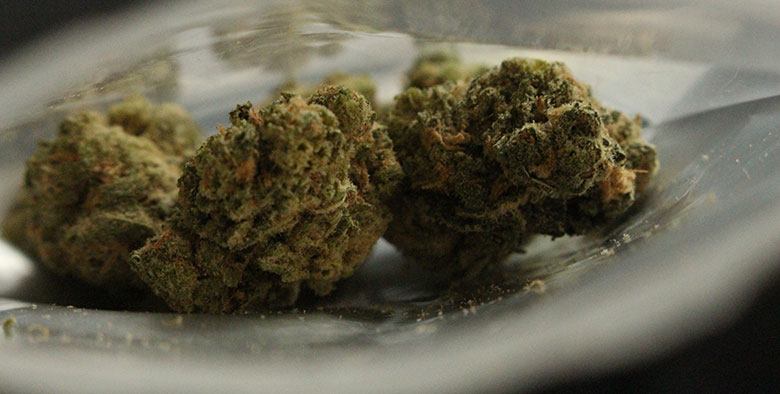 With change comes some bad news. Prior to the January 01 switch, California's cannabis market was entirely medical in nature.
In June of 2017, legislators passed Senate Bill 94.
While distinct regulations for medical and recreational cannabis were in the works, Senate Bill 94 merged the two programs. So, medical cannabis regulations took on the framework of recreational regulations. In some capacities, this happened at the patient's loss.
Medical cannabis businesses must apply for the same licenses as recreational cannabis businesses. Medical cannabis will also be subject to tax and potency caps, like recreational cannabis.
With the rush for adults to purchase legal herb on January 01 and the increased tax on medical cannabis products, there is a high likelihood that medical cannabis consumers may experience shortages and increased costs.
For some, this could make their medicine too expensive to purchase in the legal market.
12. Will there be shut downs of cannabis businesses in California?
With legalization, the California cannabis landscape is in for some drastic overhauls. Some law experts fear that small and medium sized cannabis businesses will no longer be able to afford the high startup testing, licensing, and regulatory costs they now face.
For small and medium businesses, too much red tape isn't a good thing.
While various types of business licenses exist for various suppliers and retailers of various sizes, steep taxes and logistical hoops will likely mean that small-scale businesses will need to cough up legal help and some serious cash if they hope to fully integrate into the legal market.
Inevitably, some of these businesses simply won't be able to make it in the new land of legal cannabis.
These locations are most likely to be small and medium medical cannabis suppliers, which means that patients may find themselves with limited access to licensed storefronts.
13. What happens to teens caught with cannabis?
Cannabis in California is only legal for adults 21 and over and medical cannabis patients over the age of 18.
Californian teens under the age of 18 caught with cannabis will be required to take four hours of drug education classes and must complete 10 hours of community service.
For those caught a second time, the numbers increase to six hours of drug education and 20 hours of community service.
14. Where does California's cannabis tax money go?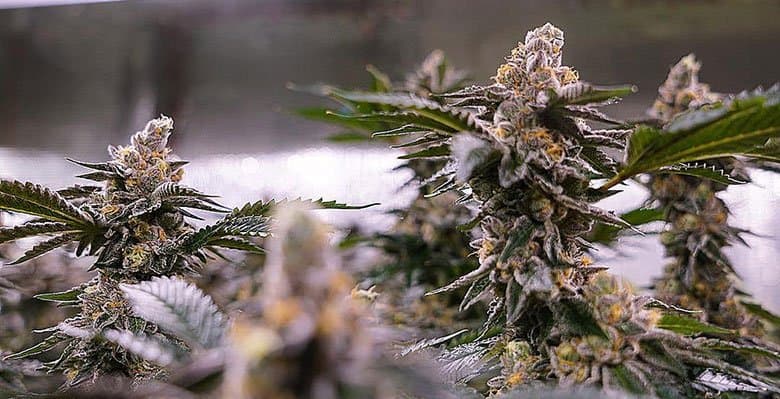 Proposition 64 outlined a game plan for how the State of California plans to use its new tax revenue.
A flyer put out by Drug Policy Action outlines the prospective spending: $10 million will be granted to a public university for research on cannabis legalization. $3 million will go to highway patrol for the establishment of better cannabis DUI practices. $2 million will go to medical cannabis research.
Over five years, a peak $50 million will be allocated toward community building for those harmed by the war on drugs. 60% of remaining funds will go toward youth prevention programs. 20% will go toward environmental restoration. Finally, 20% will go to state and local law enforcement, so long as local municipalities allow outdoor cannabis cultivation.
15. Where can I find more information on California's new cannabis laws?
While the initial regulations for California's emerging legal cannabis market are the current standards for the 2018 legalization initiative, there is certainly time and room for improvement.
Those hoping for changes in regulations can still contact the Bureau of Cannabis Control and their local legislators with comment.
More changes are to be hashed out in the future, including a 2021 deadline for providing a certification process for organically grown cannabis products.
You can also view the full draft of Senate Bill 94 here.