For many cannabis lovers, 4/20 is hands-down the biggest shopping day of the year. Dispensaries deck the halls like it's New Year's Eve, brands roll out exciting new products, and eager entrepreneurs even wait until this day to launch their cannabusiness. However, just because cannabis culture has a big holiday of its own doesn't mean you can't get hot deals on weed accessories during your Black Friday shopping, too. Whether you plan on shopping for other weed lovers or just yourself this holiday season (or both!), Black Friday and Cyber Monday is the perfect time to stock up on your favorite accessories, pipes, CBD, and the latest trends of the year.
What is Black Friday and why do we have deals and promotions?
Black Friday is most prominently celebrated in the United States. It takes place on the Friday after Thanksgiving Day and is considered the unofficial kickoff of the holiday shopping season. It's known for doorbuster deals that lure in big crowds that can turn violent if stock runs low or two people touched the last Furby at the same time. In other words, these people could all use a joint before going shopping.
Most retailers open early and stay open late on Black Friday, offering some of the best deals you'll get all year on new and in-demand products that get people camping outside of storefronts the night before. The name Black Friday became popular in the early 2000s as an indicator of the one day where store sales numbers finally go from "in the red" to "in the black." AKA, they finally get out of debt and hit their yearly sales goals. It's like the 4/20 of capitalism and mass consumerism, but replace the weed with flat-screen TVs and hot new toys that all the cool kids get from Santa.
Black Friday is typically reserved for big box stores, but with cannabis legalization sweeping the nation, many dispensaries and online retailers are taking advantage of the plethora of shoppers and giving out great deals of their own. If you've been dying to treat yourself to a cool new vape or want to try a new CBD oil brand, this is the perfect opportunity to do it without breaking the bank. Most stores reserve their best deals for this time of year.
With online shopping at an all-time high, Black Friday is not the only day where you'll find killer sales and good holiday deals. Cyber Monday (the Monday after Thanksgiving) is the Black Friday of online shopping, the day where many people are spending their workday hunting for deals instead of, well, working. If you shop for your weed accessories online, you'll want to look for sales on Cyber Monday, too.
Oh, and there is also Small Business Saturday after Black Friday, if you're wondering how many names Americans can give to a single weekend of shopping. Small Business Saturday became popular a couple years ago as a way to encourage people to buy from – you guessed it – small businesses instead of big box stores like WalMart and Best Buy. It's the perfect day to visit your local dispensary or head shop and show them some love.
Best weed deals on Black Friday and Cyber Monday 2020
Whether you're shopping for yourself, your friends and family, your grower, or your budtender, everyone in your cannabis circle deserves a little something fun to celebrate the holiday season. To make your holiday shopping a little less overwhelming than usual, we've rounded up some of the best Black Friday and Cyber Monday cannabis deals around the web that you won't want to miss.
Smoking through a vaporizer, whether it's designed for flower or cannabis concentrates, is considered much healthier and often tastier than smoking through a traditional pipe or joint. They can range in price from 10-20 bucks for a small pen-sized vape to hundreds of dollars for a PAX or similar luxury brand. With these vaporizer Black Friday deals, you can find something for yourself, your smoking buddy, and someone who just discovered their love for the green.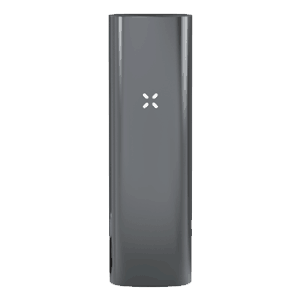 We always recommend the PAX 3 device as one of the best portable vaporizers in the market, and we think that Black Friday it's a great date to get one because it will be at the best price possible.
If you are interested in acquiring one, the PAX 3 is the ultimate vaporizer of the American brand Pax Labs, known for being one of the best brands of the vaporizers market. This device is perfect if you like to go out and enjoy some puffs on the way. Made with anodized aluminum, it's a very convenient and great looking vaporizer with a great battery life (110 minutes) and some extras as its feedback system or its amazing App that make it worth it.
If you want to save some money buying the PAX 3 Complete Kit, press the button below to get the discount and a FREE 4-Piece Aluminum Grinder.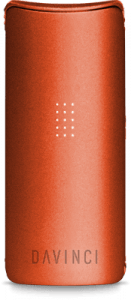 Since today (19th November) until the 26th you can use some coupon codes to get a Davinci vaporizer and all its accessories at the best price.
Davinci is a American-brand that has been leader in the vaporizer industry since its very first release. Its vaporizers are very popular among weed consumers due to their overall quality and exclusive features as the zirconia flavor chamber and ceramic bowl.
For Black Friday (19th-23rd November) you can use the code DVBF2018 to get a DV Classic vaporizer and VABF2018 to get a 20% OFF in all accessories. 
From 24th-26th November you can save some money with these coupon codes:
30% OFF DV Classic – DVCM2018
20% OFF IQ Vaporizer – IQCM2018
10% OFF MIQRO Vaporizer – MQCM2018
20% OFF All Accessories – VACM2018
Other Vaporizer Discounts
Vapeworld will offer a lot more vaporizer discounts and promos with no coupon code required. We list you here all the special offers you will find from today (November 22nd) to November 26th (included).
20% off ALL Storz & Bickel with coupon code: SB20
40% off ALL KandyPens with coupon code: KANDY40
Up to 35% off Arizer – no coupon code required
30% off ALL MJ Arsenal with coupon code: MJA30
Buy 1 O.Pen O.riginal Battery, get 1 FREE – no coupon code required
Buy a Storz & Bickel Volcano, get a FREE Volcano Soft Case and Evak storage container – no coupon code required
Buy a Vapium LITE, get a FREE Evak storage container and 4-piece Aerospaced grinder – no coupon code required
From 27th November until 3rd December you can use the coupon code CYBER20 to get a 20% OFF sitewide! To get the discount, click the button below and copy the promo code.
CBD has exploded in popularity over the last couple of years, with everyone from 20-somethings who use it for anxiety to senior citizens suffering from chronic pain getting help from the power of cannabidiol. The one downside to this liquid magic is the price – it's not cheap to stock up on organic, full-spectrum CBD oil… unless it's Black Friday, of course!
This is the perfect gift for anyone who has been curious about the health benefits of CBD but doesn't know which brand to buy or where to start. These deals make it easier to stock up for yourself while also grabbing something for your cautiously curious parents. We recommend the following brands for a high-quality product at an unbeatable price this year.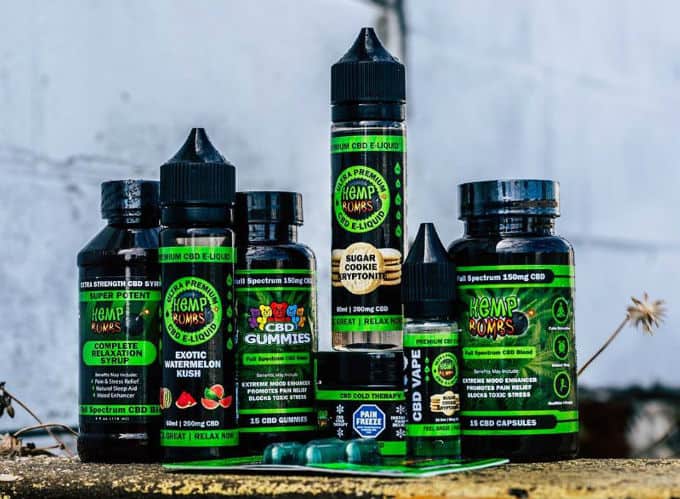 Hemp Bombs is one of our favorite CBD brands and, this year, they are offering a 30% OFF in all their products by using the code blackfridayTW30.
All their products are made with non-GMO premium hemp and contain non-THC, having no psychoactive effect.
You can find on their website all the CBD infused products you can imagine: gummies, capsules, vape oil, syrups, etcetera. Hemp Bombs has one of the most extensive catalogs with a lot of flavors and concentrations of CBD to get the maximum health benefits possible.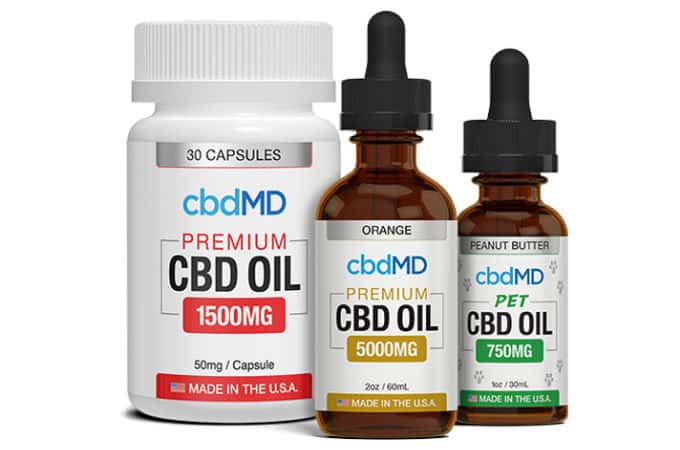 cbdMD is another brand that will have great discounts on Black Friday. This American-based brand is specialized in high-quality CBD products made (and grown) in USA.
It's well-known for selling full spectrum CBD at the best prices per milligram (you can get CBD Oil for only 28$) and for using an innovative technique of extraction called "hybrid broad-spectrum". 
On Black Friday, you will find tinctures, capsules, gummies, vape oils, topicals, bath bombs and CBD oil for animals, all of them organic, vegan and non-GMO with a 15% OFF and A GIFT: a free CBD Oil Tincture 30ML 300MG Mint.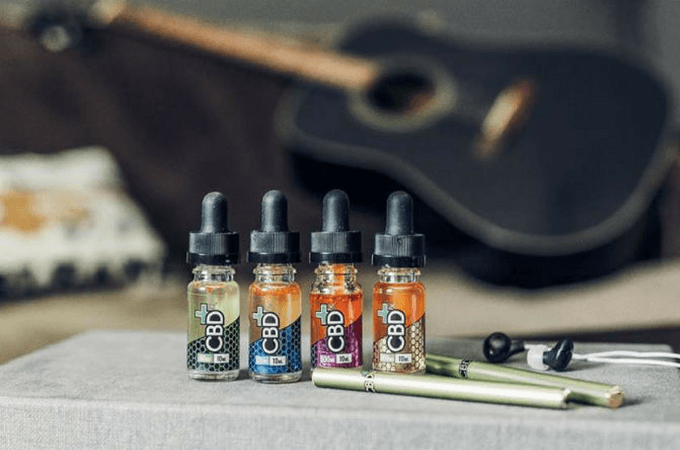 CBDFx is offering a sitewide offer:  you can buy any item and you will get the second one FREE with the coupon code "BLACKFRIDAY".
But why CBDFx? What makes this brand different from others is that their products are vegan-friendly, gluten-free and free of preservatives. They only use high-quality full-spectrum CBD, assuring that you will have a THC free experience.
An effective way to relieve nausea and pain, boost cardiovascular health and prevent some diseases like diabetes.
Grinders are an essential piece in any cannabis connoisseur's setup and the perfect stocking stuffer for both newbies and veterans alike. Newbies might not even realize how useful and nice it is to have a grinder, while veterans know that if you smoke frequently, you can never have too many grinders on hand. They're like lighters.
If you plan on handing out nugs from your grow to friends and family this holiday season, give them a nice grinder to go with it. Here are a few great deals on quality grinders that last.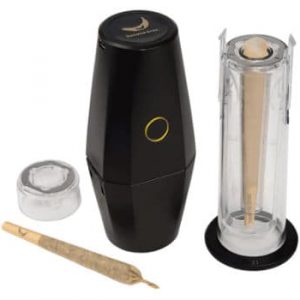 The OTTO Grinder is an all-in-one device perfect for those who love to roll but want to save time as well. This product made by Banana Bros is a grinder and an automatic smart rolling machine, this means that it can shred your herb and roll your joints just by pressing a button.
It comes in a complete kit with a lot of accessories: a fresh seal tube, an extra seal, a cleaning brush, a USB charging cable, a cone retention straw and 20 premium cones carefully hand rolled.
For some people, it may seem expensive, but it worths it. The only drawback is that it hasn't screen for kief, so if you are looking for hash would be better to buy the Space Case.
If you want to save 20% use the coupon code: OTTO20.
If you're on the hunt for actual herb this holiday season, it might be a little harder to find good deals depending on where you live and what the laws are like. First, if you live in a recreational state (or a medical state and you have a card that allows you to buy cannabis), check with your local dispensaries to see what kinds of deals they have going on for Black Friday and Cyber Monday. Dispensaries love hooking their customers up in exchange for their loyalty, so that's the first place to check. Many dispensaries update their daily specials on Weedmaps. If you don't already have Weedmaps installed on your phone, what are you waiting for? It's the fastest way to find your local dispensary and see what they have in stock.
If you buy from a local independent grower, it can't hurt to reach out and ask them if they have any holiday deals going as well. Anyone who's in the business of making money this holiday season is likely going to take advantage of the rush of customers looking for a bargain, so don't be afraid to ask. You never know what they might offer.
With great popularity comes great technology, and cannabis has seen plenty of tech innovation over the last couple of years. From machines that extract the perfect oils to lights that keep your grow-op healthy and free of pathogens, technology and innovation is the future of the cannabis industry. These gadgets are perfect for any cannabis lover who's curious about taking the next step, whether it's cooking edibles, growing their own plants, or starting a small business of their own.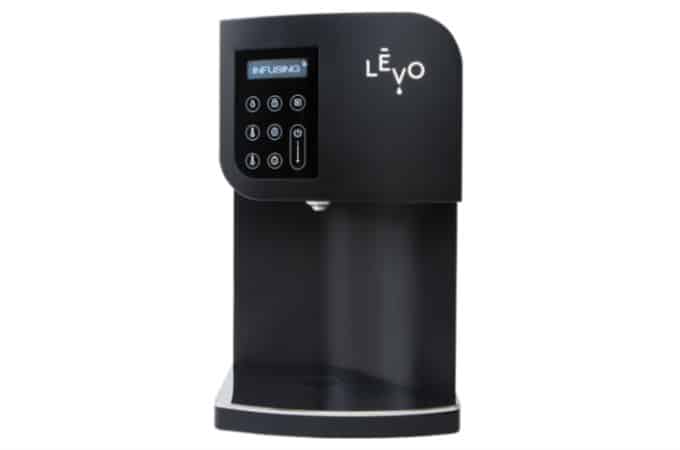 Do you want to homemade weed oils all by yourself? The Levo Oil Infuser is a versatile machine that allows you to manufacture custom weed oils with different combinations of ingredients as almond, lavender or coconut. This machine is very easy to use, and on its website, you'll find guides to calculate the temperature, timing, and recommendations about the ingredients to mix.
With the Levo Oil Infuser machine you can make weed beauty products like creams and soaks, essential oils or weed oils to mix with your food. You can use the coupon code CYBER20 until the 3rd December to get 20% OFF.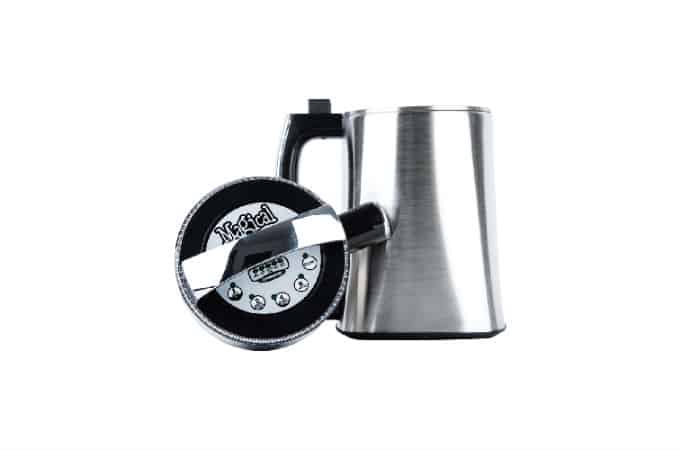 Do you love edibles? We all know that it's very hard to make cannabutter and that's why Magical Butter can make a difference. This weed machine works as a digital thermostat, immersion blender, and heating unit for making concentrates and it's self-cleaning!
It comes with some accessories as a LoveGlove, a filter, a cookbook an owner's manual and a power cord. With the Magical Butter it was never so easy to make your favorite edibles.
If you want to get one, copy the code CYBER20 to get 20% OFF.
These are just a few of the ways you can add some green to your holiday season without spending too much of the other kind of green. Deck the halls, blaze and praise, and enjoy your holiday season!