Gifts for Potheads
April 20th is just around the corner, which means it's about time for the ultimate stoner celebration: 420. A time to stock up on your devil's lettuce, grab your best bud, your rolling tray and crank up the Bob Marley, it's time for a smoke session!
When it comes to smoking cannabis there is no better way to enjoy it than with the people you love. Whether that's a significant other or a group of people you love.
As the old saying goes, it's better to give than to receive. And that's especially true when it comes to stoner gifts for your stoner friend.
Sure, getting gifts is nice. But giving gifts is even better. When you give a gift to your smoke buddy, you're not just showing them that you care – you're also making them feel good. And that's what friendship is all about.
Plus, giving gifts is a great way to show your appreciation for the cannabis users in your life. After all, they're the ones who make your life more enjoyable. So why not show them how much you appreciate them by giving them a little something this 420 season?
We have put together a list of some of the best stoner gifts for the weed smokers in your life
What every stoner needs to have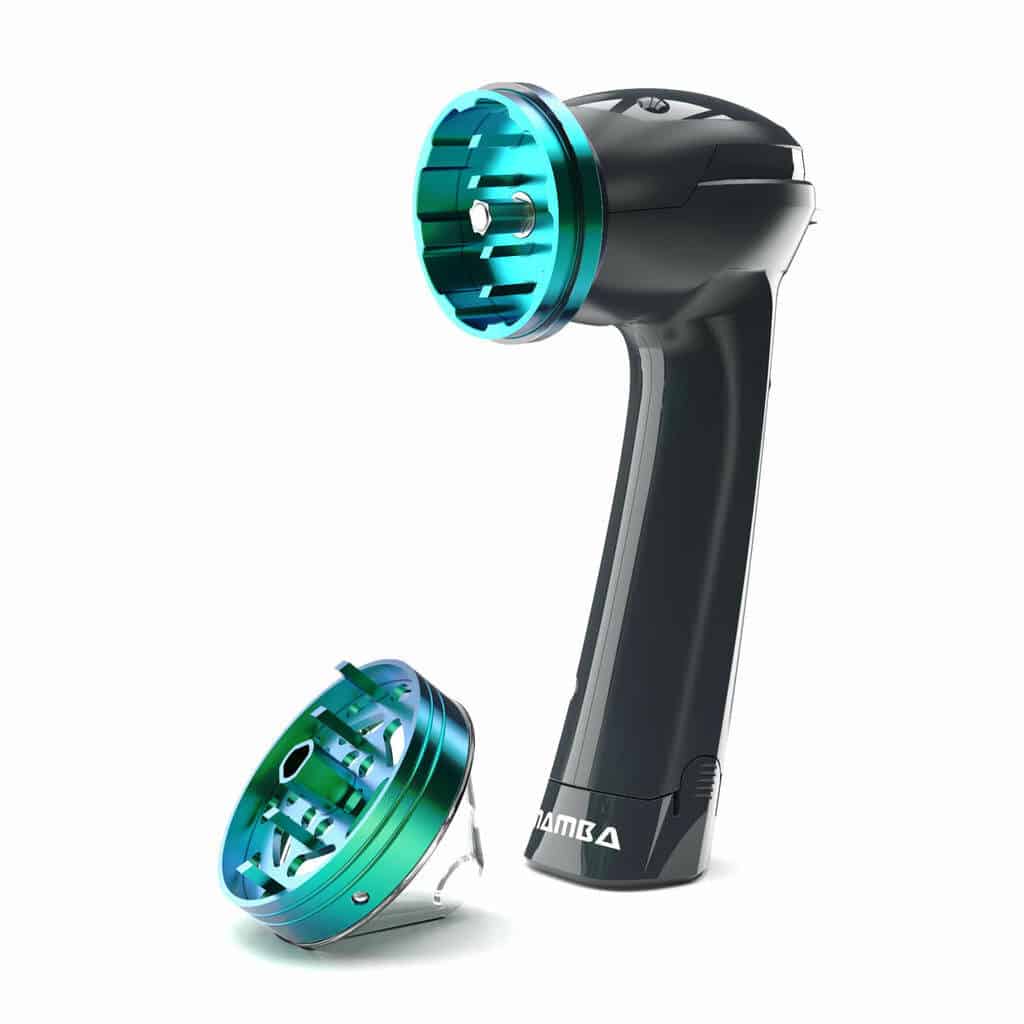 The Mamba Grinder is an electric marijuana grinder with a strong internal engine and a rocker-switch for forward and reverse grinding. The Mamba Electric Grinder, with its sharp diamond-cut teeth that can shred even the tightest buds, is almost 15 times faster than a manual grinder.
The Mamba Electric Grinder extracts the finest possible consistency from your weed to unleash previously undetected nuances, scents, and strength for more powerful experiences. The Mamba Herb Grinder also includes a refined cone-shaped dispensing system that allows users to fill vapes, pipes, rolling paper, or stash containers without losing any material.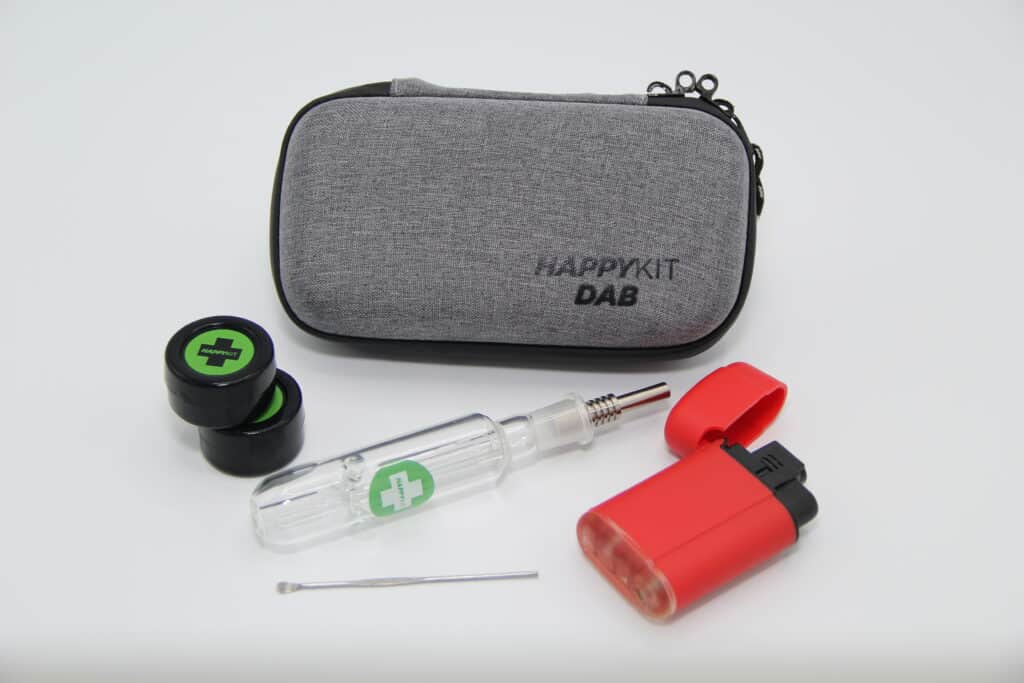 It does not get much more convenient than this. The Happy Dab Kit is the ideal companion for on-the-go dabbing. The Happy Dab Kit's tiny form and all-in-one case configuration make it easy to bring with you wherever you go.. 
The glass nectar collector, which comes in its own case, is protected by the stylish and virtually smell-proof cover.
Included in the Happy Dab Kit: 
Shockproof Case: The included hardshell case provides ample protection for your dabbing equipment, and is designed to withstand the stress of traveling. This case also has an activated carbon lining that helps to minimize stench.
Nectar Collector: DAB on the go with no rig necessary. A "nectar collector" is a compact dabbing device that acts as a straw for your concentrates. Heat the tip and dip into your concentrate jar to vaporize on contact, and the water filtered nectar collector chamber delivers a clean and smooth dab every time. 
2 x 5ML Wax Containers: The wax containers, which are made of food-grade silicone and are sized to fit with the Nectar Collector, come with the kit.
 Dab Tool: Use the dab tool to add concentrates into the silicone jar and manage them as needed.
 Butane Torch: You'll need a suitable heat source to effectively dab. A regular butane lighter will not suffice, so make use of the included multi-flame torch for a fast and simple heating up.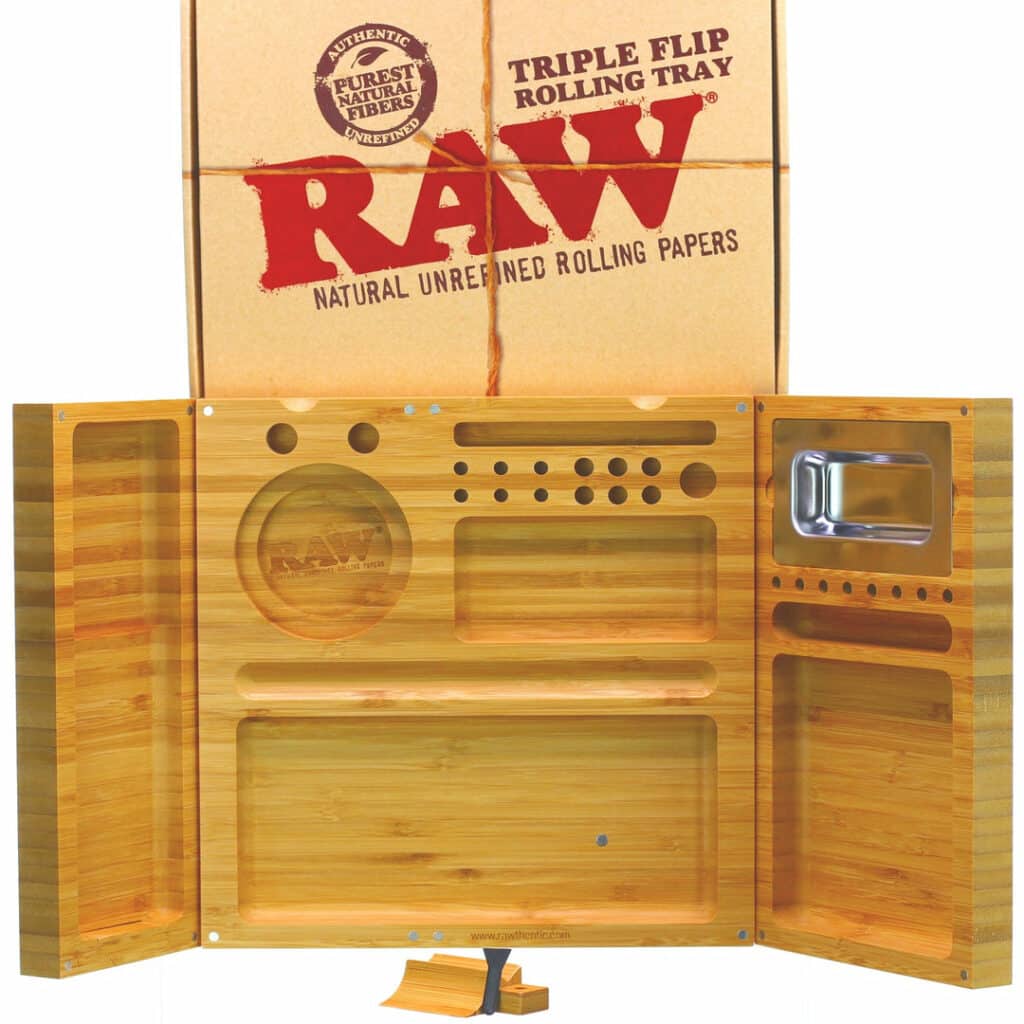 This one is for the friend who is always rolling the perfect spliff. The Triple Flip can be used as a prep tray, rolling tray, or anything else you want. The locking magnetic system allows customization into eight unique configurations and includes an integrated ashtray. It's great for rolling with pals or creating something one-of-a-kind with your RAWling! Rolling trays are an essential multi-tool for the weed smoker and cannabis enthusiast in your life.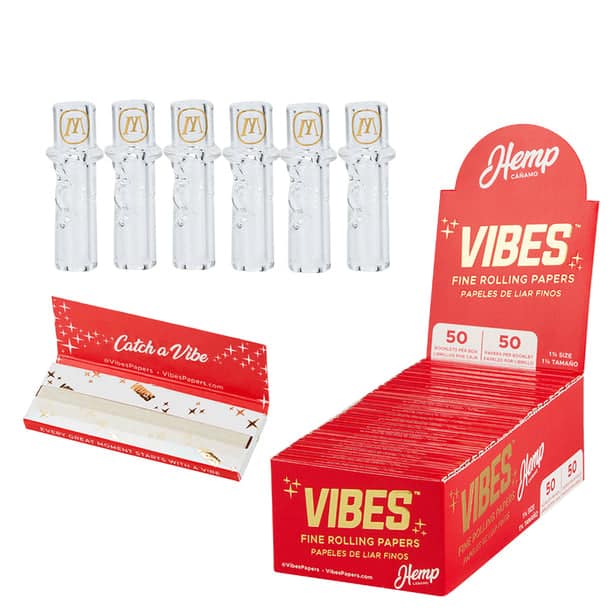 The VIBES Hemp Papers Box comes with a 2,500-sheet box of rolling papers to keep you supplied and ready to roll at all times for your next smoke session. A 6-pack of Marley Natural Glass Filters is also included to preserve the integrity of your smoke. This makes one of the best gifts for the stoners who prefer their weed rolled up.
WHAT'S IN THE BOX
1x VIBES Hemp Rolling Papers Box

6x Marley Natural Glass Filters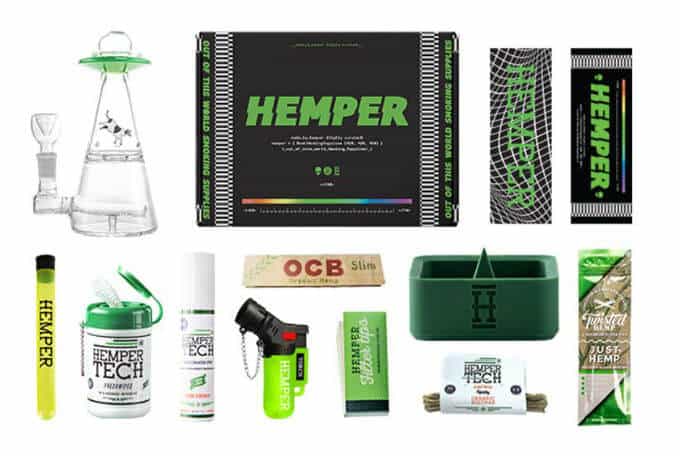 The Hemper Weed subscription boxes are a perfect gift for any stoner friend who regularly needs to stock up on supplies like papers, lighters, hemp wick, blunt wraps, dab rigs and dab supplies. how it works:
Each box comes with core monthly essentials, a few surprise items, and a brand new glass piece.

Limited edition collaborations with the best brands on the market and celebrities to keep things fresh.

An awesome discovery tool whether you're just a beginner or veteran

Hand curated 10+ items every month to pack in your Hemper Boxes, worth $125+ dollars
PICK YOUR BOX
The three smoking plans are tailored to your particular smoking habits and will be ideal for you, regardless of whether you smoke occasionally or daily! You could be interested in our Hemper Box if you're a glass enthusiast. If glass isn't your thing, pick from one of our rolling packs. Our experienced curators will provide you with a one-of-a-kind experience whatever you choose.
CHOOSE YOUR FREQUENCY
If you smoke on a daily basis, you can choose to pay for your subscription on a monthly basis. We provide several subscription alternatives to suit your unique smoking habits. You may pick from our popular month-to-month, prepaid three, six, or 12 month subscriptions, or build your own delivery schedule.
HEMPER ON
Now you can sit back and let the enchantment take place! Your purchase will be delivered to your doorstep privately. Our boxes are dispatched from the 14th to the 13th of the following month. Orders placed after the 30th or 31st of each month are for the following months box.
Best 420 Gifts for Vape Lovers
Cannabis vaping has become a popular way to consume marijuana in recent years. Some people enjoy vaping because it's said to be less harmful than smoking, and others like the taste and effects of vaping cannabis. If you're looking for a gift for a cannabis vaper, here are some of our top picks for vape gifts for stoners.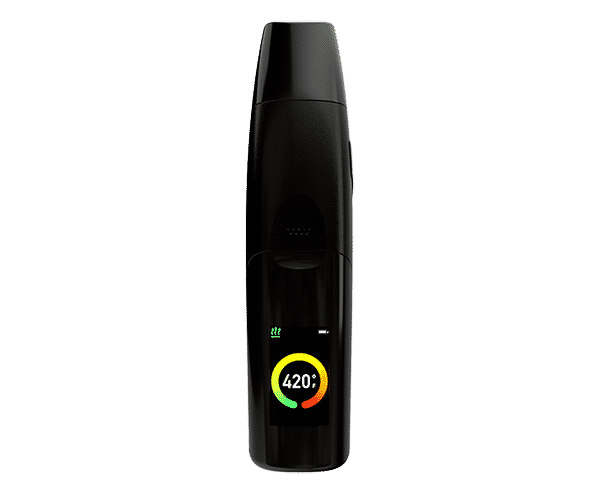 When it comes to vaping weed, one of our favorite new smoking devices is the G Pen Elite II by Grenco Science. it is a significant development in portable ground material vaporization. The G Pen Elite II rises above and beyond the competition with its inventive dual-heater and air-path design, which enables it to access the full range of flower tastes and effects.
The Elite II is engineered with a unique clean air intake and patent-pending convection and conduction dual heater technology that produces pure and spacious vaporization with each hit through a full ceramic heating chamber and individual temperature control between 200°F – 430°F (93°C). The Elite II comes standard with a full-color, high-resolution TFT display as well as the option of customizing the interface, including session duration, heating method, haptic feedback, and more.
The Elite II is designed to guarantee each pull is a memorable experience, thanks to its sleek style, ergonomic design, and functional form. The clean air intake serves as a built-in carb molded directly into the sturdy zinc-alloy body and is positioned ergonomically at the hand's thumb-grip to regulate airflow. For easy removal, the Elite II Mouthpiece is composed of zirconia with an incorporated spiral air pass and a comfortable contact temperature that delivers cooled vapor. At the opposite end, a handy built-in pick tool at the bottom of the device can be used to assist in both packing and clearing the oven.
The Elite II is a cutting-edge portable weed vaporizer with an appealing design, and it's built to last. It features a 2200mAh rechargeable lithium-ion battery with USB-C fast charging and can be fully charged in 1.5 hours and run for an hour of usage time. A smartly designed, slimline hemp travel case holds the unit securely within its protective silicone sleeve, which encases the device entirely, ensuring that everything arrives safely intact.
if you want the perfect item to elevate your smoking experience this is a stoner gift that will earn you some favors. Any cannabis enthusiast will be very thankful to have have this device in their tool kit.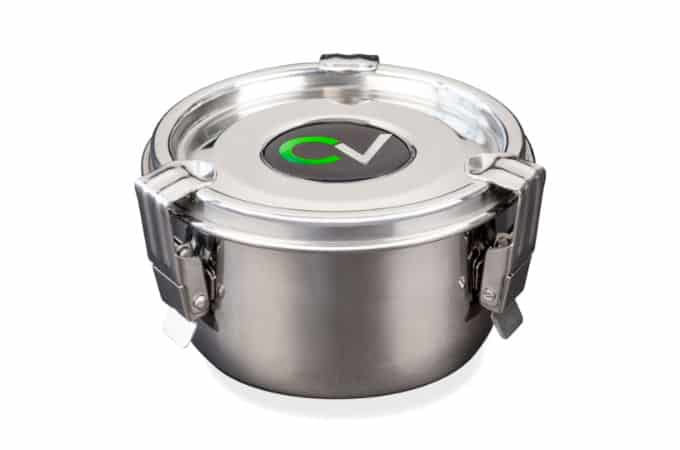 The CVault is the ideal weed storage container for aromatic blends. The chamber of the CVault is air-tight smell proof and maintains a constant relative humidity of 62 percent thanks to Boveda® humidification packs. Boveda® and the CVault will add moisture if your aromatic mixes are too dry, and they will remove moisture if they are too wet.
This is great for the friends in your life who maintain a large stash of flower and are looking to minimize the smell and keep their herbs as fresh as they can be. Because everyone knows that fresh herb is the best way to elevate the smoking experience.
CVAULT CONSTRUCTION
It's made of lightweight and long-lasting stainless steel.
locks in the smell
"Lock in freshness" with a tri-latch design that keeps weed fresher longer.
Controls freshness in three ways: eliminates light, seals air, and preserves humidity and keeps your herbs fresh.
HUMIDITY CONTROL
The Boveda® allows you to maintain optimal moisture levels in your containers. It controls humidity fluctuations and spikes, which degrade oil, character, and aromas from ingredients. Boveda® is created from pure water and salt.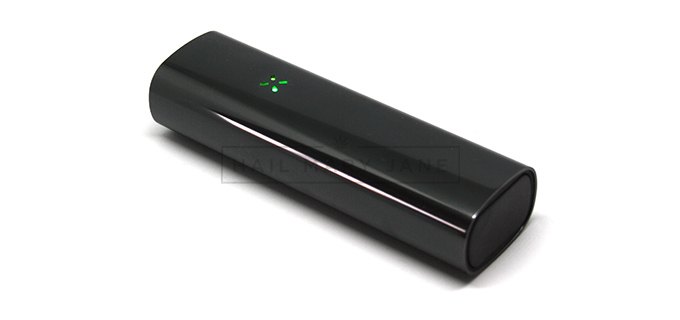 The PAX 3 is the next level in marijuana concentrate smoking. It's everything you love about the PAX 2 but improved. There's an upgraded oven in the PAX 3 that heats up in 20 seconds and also works with waxy and dense concentrates. With 25 percent more battery life, you'll be able to get more sessions on a single charge. You can even use the PAX App to improve your session further.
The temperature control method puts your cannabis flower and concentrates at their optimum flavor, aroma, and potency. You enjoy consistent tastes, scents, and strength. All without the harmful byproducts of combustion.
looking to elevate your smoking experience? With the press of a button, you may change the temperature into one of four settings. Alternatively, use the PAX app for precise adjustment. All that's left to do is to put some weed in an herb grinder and inhale.
With the Basic Kit, you'll get everything you need for flower, or save $33 by choosing a Complete Kit, which comes with the Concentrate Insert, a Half-Pack Oven Lid, and our top selling Multi-Tool.
Other 420 gifts for stoners
The rest of these products are perfect for stoners who like to cook, clean, or otherwise keep themselves busy while smoking.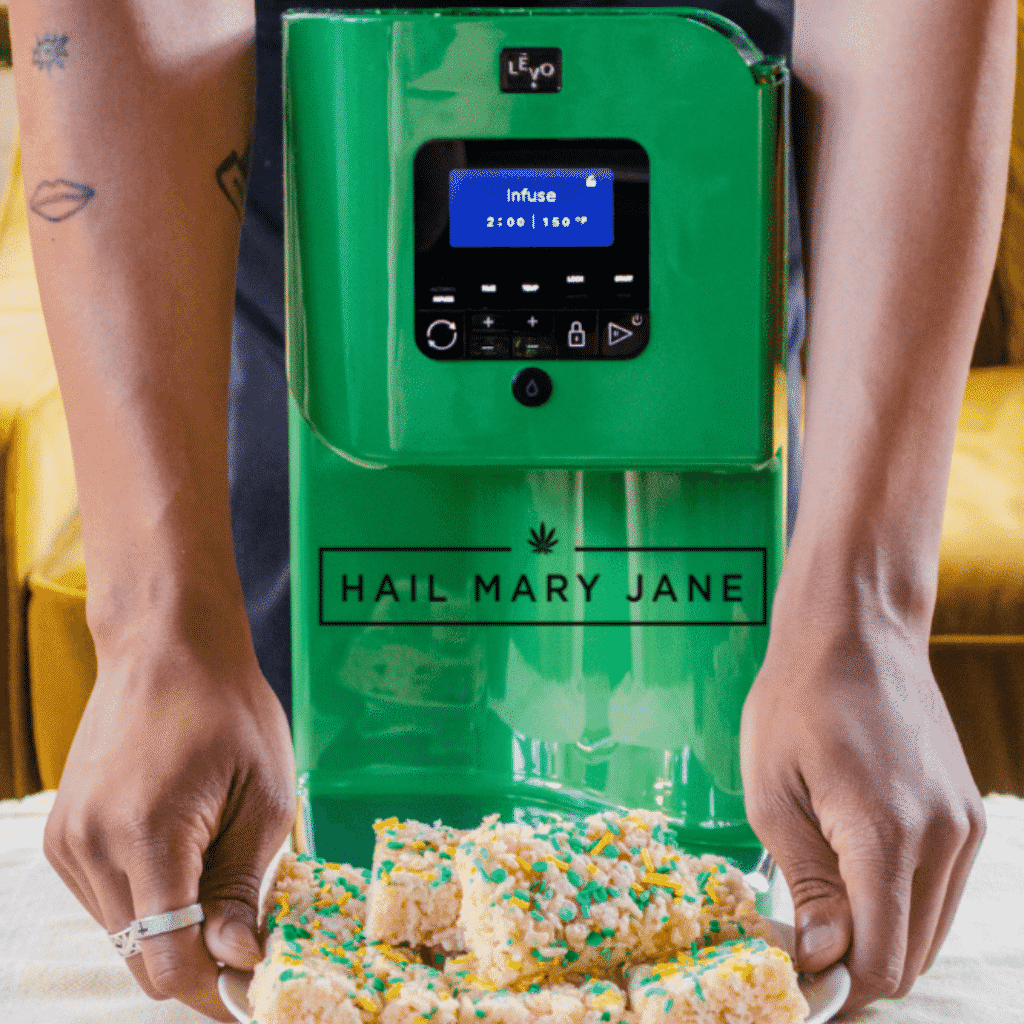 I'll be honest this is my favorite item on our list. This thing gets put to work in my household, as fresh cannabutter and oil now runneth over in ball jars in our fridge. Want to be the life of the party or impress your friends? Pull up with a fresh batch of nerd rope edibles or fresh baked goods and chances are high you are going to (A) make a lot of new friends and (B) have everyone at the party leaving with a serious case of the munchies.
Most cannabutter products on the market are messy and complex, and some even look like a fraternity-type. The LEVO II is a high-tech, high-end device that makes it simple to make botanical infusions at home. All it takes is a little imagination and the push of a button to create herbal butter or dressings, bath bombs, and much more!
With three simple steps, Levo II provides all the care you'll need to get started making potent herbal infusions at home. It's a no-mess procedure that streamlines the process of creating strong herbal infusions from beginning to end and gives you complete oversight over your ingredients. We also offer exciting add-ons and cookbooks to please DIY chefs.
This is a great gift for the stoner moms in your life who love to DIY and want pass on the gift of munchies this holiday season.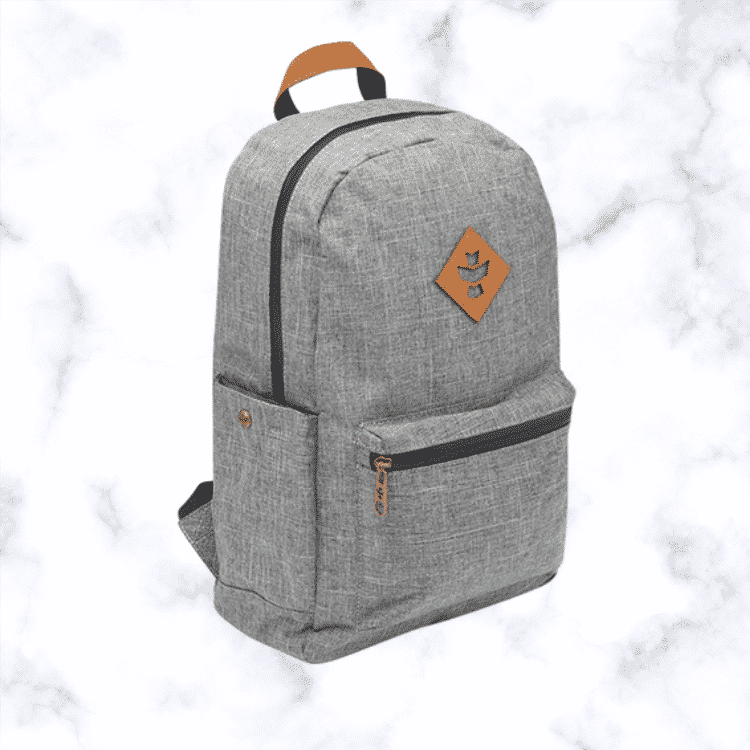 When it comes to getting your weed and precious glass piece around in style this thing should do the trick: The Escort is a sturdy, lockable, and practical backpack that can carry everything you'll need for your next smoking session. A concealed inner stash pocket allows you to store more stuff while the pockets on both sides add durability to the bag.
The Revelry Escort is made of Hybrid technology, and it's water-resistant, with a Carbon Filter System to guarantee no concentrate or dry herb scents escape. Place the Revelry Escort in the dryer for a few minutes to release any absorbed odors to make it smell brand new again.
perfect for cannabis users who want to take their stash on the go with them in style and without the smell.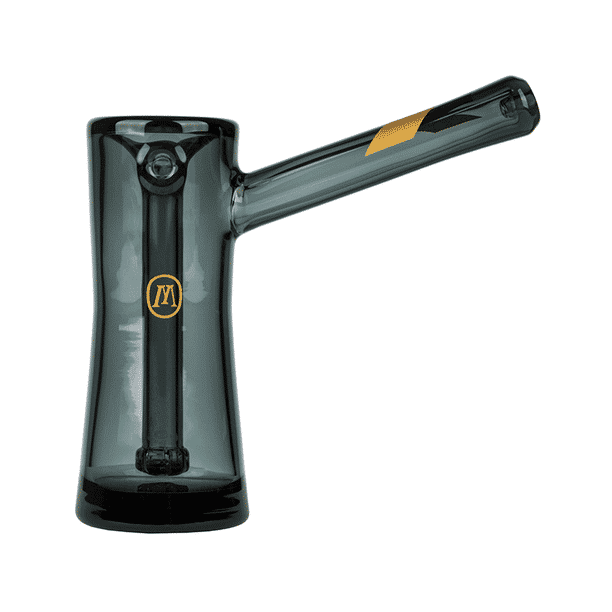 The Bubbler is a beautifully symmetrical and well-proportioned smoking device with elegant symmetry and smart proportions. Every element, from the extra water filtering of its eight-slit percolator stem to a practical splash-and-ash catch, has been meticulously planned. A big carb is built for both clearing smoke and filling/draining water.
Fill the water chamber with water and put your ground material in the bowl. With one thumb over the carb, hold the bubbler upright in your hand. Flame your lighter and apply it to the bud with the other hand. Draw in from the mouthpiece as soon as the entire bubbler is filled with smoke.
When your smoking session is over, drain all the water from the bubbler and wash it with warm clean water.
This glass bowl makes an awesome gift friend who like to keep things simple and minimalist.
April 20th is just around the corner, which means it's about time for the ultimate stoner celebration: 420. We would never want you to get through a 420 celebration without treating yourself to something fun, so here are some gift suggestions for every type of stoner.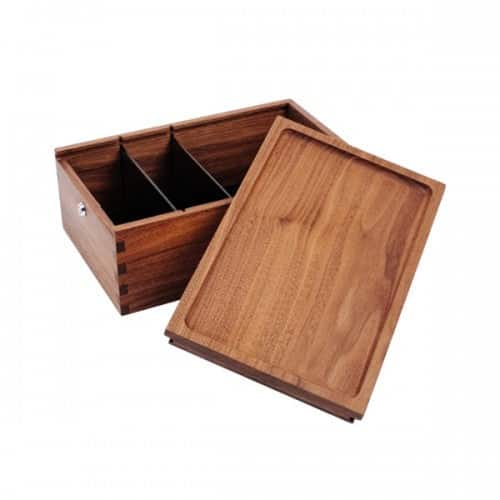 the next item on our gift list is designed to keep your stash safe under lock and key with the Marley Natural Lock Box. This gorgeous black walnut stash box is intelligently designed and made from high-quality materials. It has a sliding top that doubles as a rolling tray and detachable acrylic dividers to keep your entire stash in order. The main compartment securely stores your bigger items, like a small glass pipe and grinder while a tubular cam lock secures your cache. This is an essential accessory for discretely storing your smoking accessories.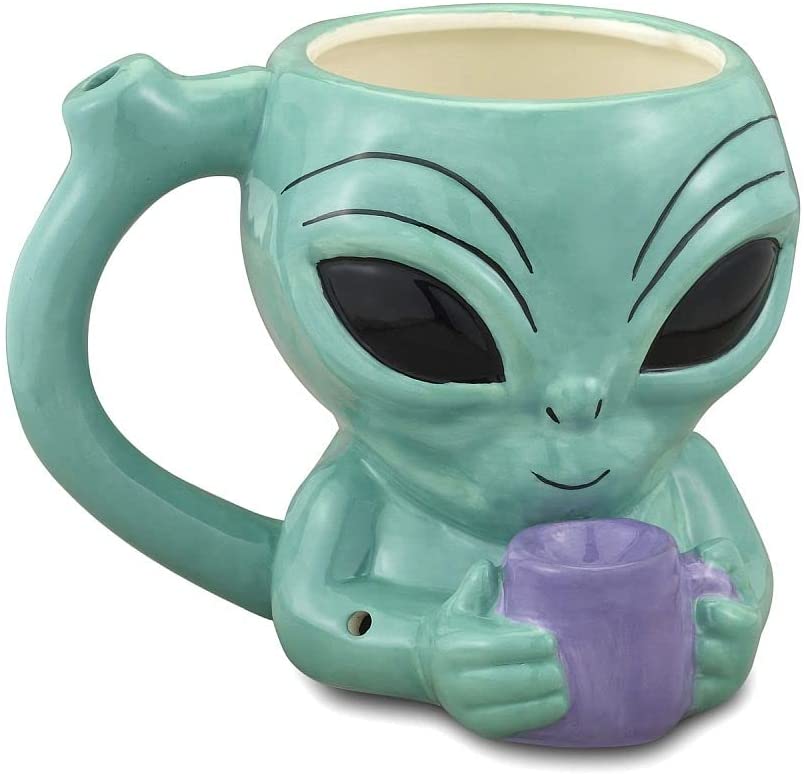 Last but certainly not least who doesnt love a good coffee mug to add to their collection? Further more who doesn't love a good wake and bake? Or maybe roast and toast is the better term for this occasion?
This little ceramic mug will make smoking marijuana way cooler and makes a great stoner gift for that smoker in your life who is not afraid to party first thing in the morning.
420 is a holiday best celebrated with your friends, if you are looking to stock up on the essentials now is the time. We hope you are able to use this list as a guide to help you pick up your stoner friends a little something special.
At Hail Mary Jane, we have expertise that you can rely on when finding and experiencing high-quality weed products.