Any stoner worth his or her salt knows of Tommy Chong of Cheech & Chong fame. These iconic films were a must-have for every weed lover's collection from the 1970s already. Chong has been exceptionally busy since then, pottering around a variety of entrepreneurial endeavors. These days, despite recovering from a second bout with cancer, he and his son Paris are pioneering the pot market.
Chong runs a talk show. He is a social media star, a political advocate, even has a line of beverages, and a new film coming out. He is also distributing marijuana. Lots and lots of it. He is focusing on both medicinal and recreational cannabis, selling flowers and buds, even THC extracts, such as potent oils, edibles, and other smokable products, all within the umbrella of Chong's Choice, his new brand.
He is even infusing his beverage, Chongwater, with weed, and he is wise to do so. With legal sales of pot projected to reach $6.7 billion this year already, he is both pioneering his famous old friend and enjoying its time in the spotlight. Chong's Choice is officially the first multi-territory, branded marijuana company operating in America, and the products under it are deserving of their own accolades.
Of the brand, Chong said, "We are a distribution company. We have found the best growers, tapped into their supply source, and used my name and celebrity to promote their product." He is personally ensuring you get the crème de la crème. Paris talks ethics, "We are not charging a premium for this either. We are just trying to bring the best buds to market." For this, you get the best at great prices.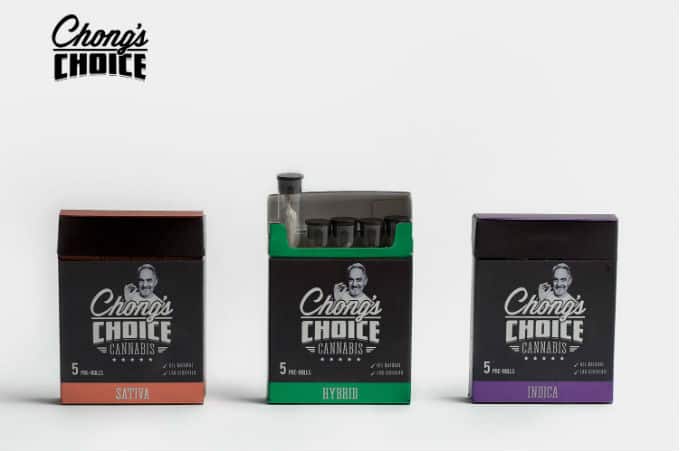 At .75 grams each, Chong's Choice Pre-Rolls promise massive readymade joints. They come in packs of six, which equates to 3.75 grams per pack. Individually packaged in sealed, airtight tubes, rest assured that you get only the freshest quality and a carefully masked odor. They are also extremely portable, since you can take them wherever you go, and it does not get more convenient than all done for you.
Chong's Choice Pre-Rolls pack only the finest flowers, which the company sources from local, trusted cultivators. It painstakingly rolls each joint in only natural papers, and to add an extra touch, every filter wears the company's brand with pride. High in THC, these hybrid pre-rolls promise a potent, fast-hitting stone that is sure to last several hours. Effects are near immediate.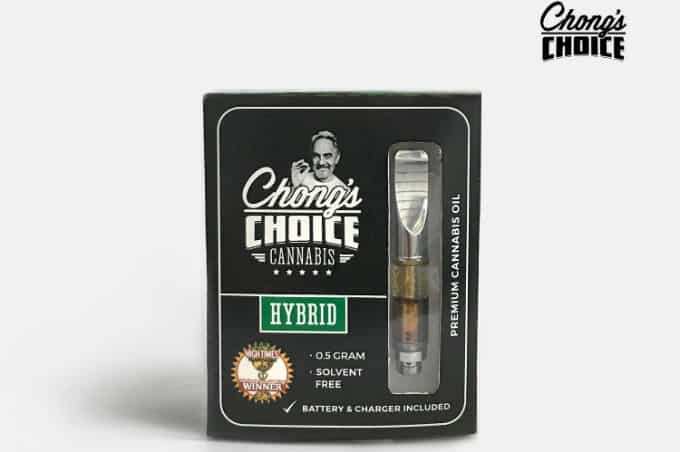 Oil cartridges in the Chong's Choice line come with battery and charger included. Using the state-of-the-art CO2 extraction method, these oil cartridges contain a highly concentrated, full spectrum THC oil that tastes the way it naturally should. Containing the finest blend of premium cannabis oil, these hybrid cartridges are among the highest quality products available on the market.
Chong outdid himself with this product line, winning the revered High Times Cannabis Cup in its category. Each cartridge contains .5 grams of quality cannabis oil. Furthermore, they come guaranteed free of all solvents and other contaminants, so you know you are getting a pure THC oil. Effects kick in almost straight away and last longer than most other cartridges you find today.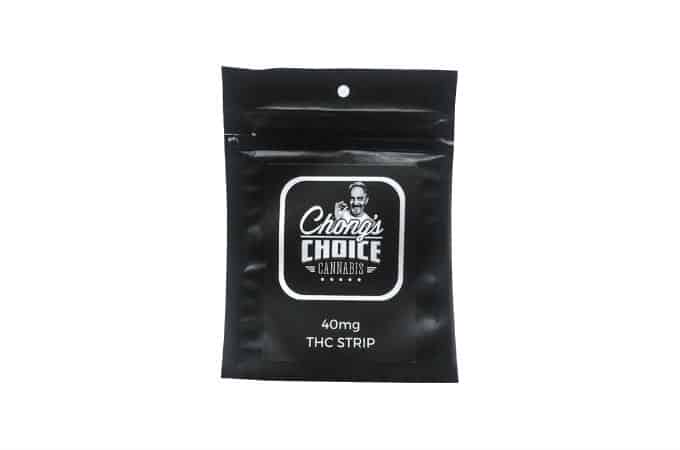 Not many people know of THC strips, since they offer one of the newer methods of consumption. They work sublingually. Instead of putting a few drops of oil under your tongue, you simply put an infused breath strip in your mouth and let your mucus membranes absorb the THC. Their portability, ease of use, and effectiveness are fast making them immensely popular everywhere.
Available in either single Mylar bags or multi-strip cartridges, each strip contains a whopping 40 milligrams of pure THC. Sealed Mylar bags guarantee their freshness, and they have a delightful minty flavor. This product reaffirms Chong's commitment to offering high quality medicine in a competitive market. These THC strips are unquestionably potent, extremely fast hitting, and super long lasting.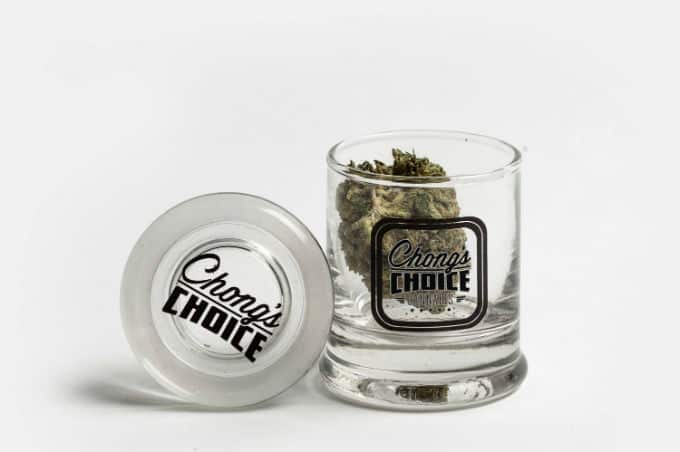 Chong's Choice sells the most delectable buds in collectable glass jars. The jars alone are perfect, since they come with an airtight seal that ensures freshness and makes storage easy. As for the flowers, Chong's Choice handpicks the finest strains, and of the highest quality too. All buds come from locally grown marijuana and you can choose one or all of several potent strains.
Every one of these buds goes through comprehensive laboratory testing. They are all lab-certified for quality, potency, cannabinoid content, and they are free of all pollutants, residual solvents, pathogens, and other contaminants. You will not find nicer buds anywhere on the market, and the collector's item glass jar adds an exceptionally nice touch to them too. They are a must-have for every pot collector.
Just the brand power of Chong's name will attract thousands of stoners to his choice products. However, the quality of the items themselves, the immaculate attention to detail, the sheer convenience they offer, and their pioneering innovativeness are worthy of praise all in their own right. If you are looking for only excellent weed, then you really need look no further than Chong's Choice.
Fortunately, you will not need to look very far. Most outlets in California stock Chong's Choice these days, but you can find any of these products in Arizona, Colorado, Montana, Oregon, and Washington too. Chong's Choice is expanding into as many states as possible, so if weed is legal where you live, then finding these items should not prove too much of a challenge or an inconvenience.
Chong's Choice is priced right too. There are cheaper products out on the market, but quality never comes that cheap. Chong keeps them affordable for most, as his son Paris explained, so you can rest assured there will be no buyer's remorse. Instead, you will be delighting in the potency of Chong's Choice, likely with Cheech & Chong: Up in Smoke on repeat for the night, giggling happily at life.