Have you been considering using CBD to help with an ailment? Maybe you have chronic pain from fibromyalgia or suffer from anxiety and depression, or maybe it's something as simple as your knee constantly hurting from an old sports injury.
Before you get started, you're probably wondering just how long it takes to feel the effects of CBD. After all, you want to make sure these products will meet your specific needs.
In this article, we're going to explain how long it takes different types of CBD to work and other factors that can influence the speed at which your body responds.
How Long Does it Take for CBD to Work?
CBD has become increasingly popular in recent years for treating a variety of ailments. So exactly how long does CBD take to kick in?
It turns out that there are quite a few factors that go into it, and we will explain all of those throughout this article. But first, we'd like to help you understand how CBD interacts with your body to begin with.
Understanding How CBD Interacts With Your Body
After you've consumed CBD, it will begin to interact with your endocannabinoid system or ECS. This system wasn't discovered until the 1990s, yet it impacts several major processes in the body.
The ECS has three components:
Endocannabinoids

— substances that complement the body by keeping internal functions running smoothly

Receptors

— substances to which endocannabinoids bind that exist throughout the body; and 

Enzymes

— two types of which break down endocannabinoids.
These parts function regardless of CBD use, but it's the relationship between the endocannabinoids and receptors that lead to us understanding the effects of CBD on your body.
There are two types of receptors:
CB1

— located mainly in the central nervous system and responsible for coordination, movement, pain, appetite, memory, and mood.

CB2

— located in the peripheral nervous system, these receptors influence pain and inflammation.
After the enzymes break down the endocannabinoids they activate the receptors, which allows for many of the health benefits that people associate with CBD.
This is why CBD can influence a variety of conditions, whether emotional or physical.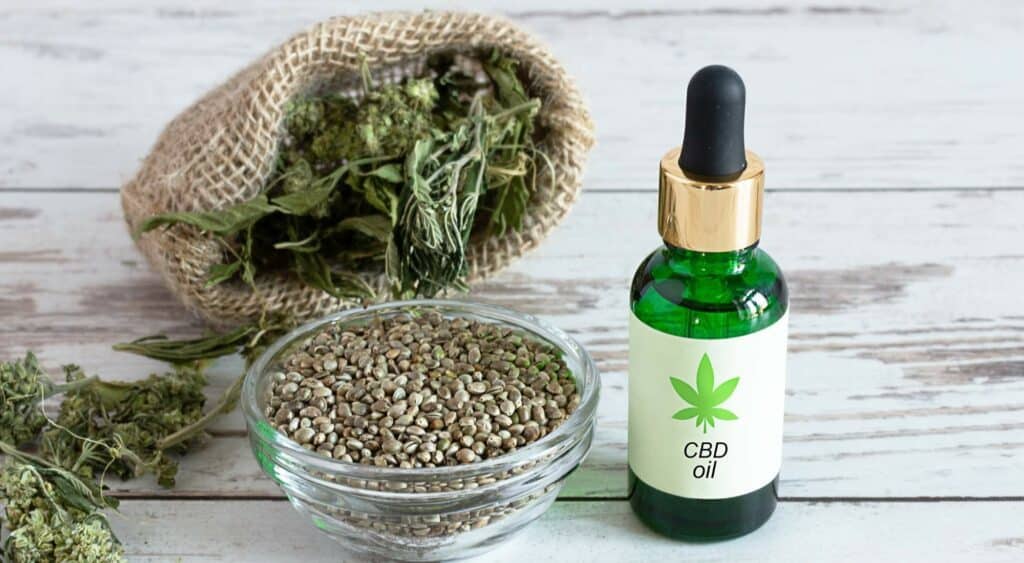 How Long Does it Take for CBD to Take Effect? 4 Factors That Determine When Your Body Might Respond
Since each person is different, the time it takes to affect you can vary from one person to the next. There are many factors to consider to figure out how long it will take for CBD to work for you.
#1: Method of Consumption
The way that CBD is consumed can make a big difference in how long it takes to work. Let's compare the speed of efficacy in the common ways of taking CBD.
Eating or drinking your CBD means that it will enter the bloodstream through the digestive system and it will take 30 minutes or longer before you feel the effects.
So if you prefer edibles and are wondering, "How long does it take for CBD gummies to work?" just know that this isn't the most efficient method. 
Many people prefer to administer CBD tinctures or oil sublingually, or under the tongue. This is the second-fastest way to absorb CBD and typically takes effect in 15 to 30 minutes.
People who are experiencing musculoskeletal complaints often turn to topical CBD applications, such as creams or ointments. They are rubbed directly onto sore muscles and joints and are not absorbed by the whole body.
There seems to be a disparity in the reaction times to using topical CBD, which could be accounted for by the concentration of the dose. Some people report feeling relief right away, others say it takes much longer — and some may not feel the effects at all.
Some people ingest CBD by smoking part of the hemp plant, but it's much more popular to inhale using a vape pen. 
Inhaling CBD gets it into the bloodstream faster than any other method — sometimes in as little as 30 seconds — so people who use it this way typically feel the effects much more quickly than with other methods.
Allowing CBD to be absorbed through the skin by wearing a transdermal patch is another method of consumption that is gaining popularity. 
While it takes the longest to be absorbed into the bloodstream — up to an hour — some say the effects last for an entire day.
There are different strengths of CBD products, and your dosage will depend on your goal. For instance, are you taking CBD to treat acute pain? Or are you more interested in improving your overall well-being?
There are three general strength levels of CBD:
Low-Potency (300 mg)

— Typically used to alleviate minor aches and pains, ease mild-to-moderate anxiety symptoms, and reduce panic attacks. 
Medium-Potency (600 mg)

— Appropriate for those who need a moderate amount of CBD to experience relief. Instead of taking multiple low-potency doses, they can take one medium-potency dose and achieve their goals more efficiently.
High-Potency (1000 mg)

— The highest strength currently available for purchase and reserved for those suffering from painful, chronic health conditions.
If you aren't sure which dose of CBD to start with, it's a good idea to try microdosing. For instance, if you're using CBD oil, just start with one drop. Then increase your dosage by one drop each day until you start to feel the effects.
You may feel a higher potency dosage faster, but that doesn't necessarily mean it's the right level for you and the issue you are treating.
The optimal frequency of CBD treatments varies from person to person, so you should consider all the other factors and use a trial-and-error method when figuring out how often to take it. It's always best to start with fewer doses and work your way up as needed.
No two people respond exactly the same to CBD. Even two people who take the same delivery method and dosage and seemingly have the same body composition can react in different ways. These factors will affect how your body responds.
CBD is fat-soluble, so people with higher body fat content will absorb and store it in their bodies longer. The higher your weight, the longer it might take for CBD to work on you.
Your metabolic rate, or the speed at which your body breaks down compounds such as CBD, differs based on your:
Age 

Digestive system

Lifestyle; and 

Genetic profile.
If you have a high metabolism you will feel the effects of CBD more quickly, but it may also wear off faster. And on the flip side, a slow metabolism will probably cause you to take longer to feel relief.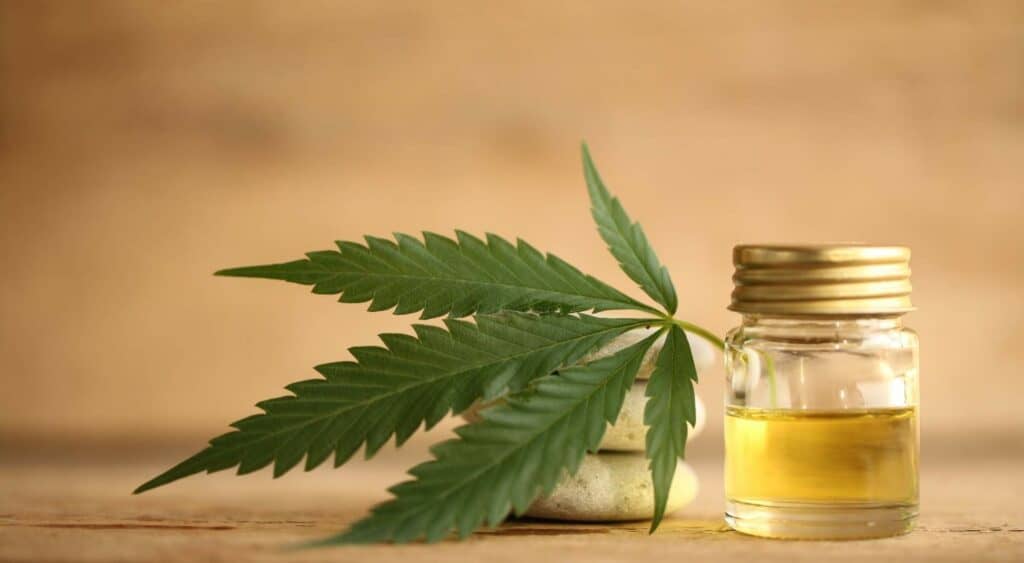 Commonly Asked Questions About How Long it Takes for CBD to Work
Now that we've explored many of the physical factors that affect how long it takes for CBD to work, let's delve into what results you can expect when taking it for specific conditions.
How Long Does CBD Take to Work for Depression?
Studies have shown that CBD may be an effective tool in battling depression. 
While some people notice an almost immediate improvement in their depression symptoms after taking CBD, others have to wait days or even weeks to notice a difference.
If you are trying CBD for this reason, give it ample time to work, and don't give up if you don't see a change right away.
How Long Does it Take CBD to Work for Anxiety?
Modern medical research is discovering the powerful calming effects of CBD on anxiety. It can increase your serotonin levels and is generally more well-tolerated than prescription anti-anxiety medications.
As with CBD for depression, it may take a while to feel the effects. Once you figure out your correct dosage, relief will come sooner.
How Long Does CBD Take to Work for Pain Management?
The time it takes to get relief from your pain from CBD depends on factors we previously discussed, such as delivery method and dosage. But in general, you should feel better within an hour.
What if I'm Not Seeing Any Effects from CBD?
So what if you've tried CBD and feel like it's just not working for you? Before you give up, try a few things and see if they bring about the change you're looking for.
As we said previously, some conditions can take weeks to fully benefit from CBD treatment. Be sure you are taking it every day without skipping any doses and see if that makes an impact.
Based on your weight, metabolism, and the severity of your condition, you may need a higher-potency dosage of CBD or to take it more frequently throughout the day. Sometimes it takes a little experimentation to figure out what is right for you.
Try Different Delivery Methods
We explained earlier in the article that different delivery methods work at different speeds. If you feel like your CBD isn't working, you may want to try a type that is delivered to the bloodstream at a faster rate.
Let the Experts at Hail Mary Jane Help You Find the Best Cannabis Products for Your Specific Needs
No matter which CBD delivery methods or dosages you want to try, Hail Mary Jane is here to offer guidance. Our #1 priority is helping you find the best cannabis products, and we've been doing it for over 10 years.
There are already so many factors to consider in finding the right CBD products for yourself: 
How you take it

How much and how frequently you should use it; and 

How your body will react. 
There's no need to heap on the additional stress of trying to figure out which brands you should use as well.
That's why we are doing the work for you. There are thousands of brands out there, and our team rates and reviews as many as we can each year to help you find your favorites.
Check out our guides and let us recommend the best CBD products and any other cannabis-related items that you may be searching for.