As cannabis consumption continues to rise through the years in the U.S and around the world, the methods of consumption are evolving and becoming more creatively efficient as years go by. One popular way to consume cannabis without smoking dry flower is with a battery-operated vaporizer, which can be used to smoke THC cartridges that contain concentrated cannabis oil.
THC cartridges are one of the most discreet and convenient ways to get high on the go.
Many consumers will say the high is even stronger and more clear-headed from an oil as opposed to flower, which makes sense when it only contains the good stuff and does not have to heat to the point of combustion to do the trick.
With the market growing and reaching a point of saturation, it's important to make sure you're choosing a concentrate brand that is made with high quality plants and no harmful additives or solvents.
What Are THC Oil Cartridges?
THC oil carts have a variety of names — vape pens, for example. They are all names for the same product however — cartridges filled with cannabis oil. 
Another thing newbies need to know first is the difference between THC distillate and live resin. Distillate is what you get after refining cannabis to its most clear form. Distillate is high in potency and that's why many love it. Live resin is another thing. Basically, live resin is extracted by freezing cannabis plants immediately after harvest. Live resin comes in different forms and some are note as potent as others. Both distillate and live resin are potent, and will give you great high times. There are also live resin carts if you prefer live resin over distillate.
If you're looking for a short intro to the best THC carts, read on — we've got you covered.
Types of THC Vape Cartridges
There are two different types of THC vape cartridges, open systems that can be refilled and closed systems that cannot be refilled. Pre-filled vape carts also have two forms: single-use and disposable. Here is what you need to know first about each kind so you can decide what is best vape cartridge brand for your smoking experience.
Open Systems (Refillable Weed Cartridges)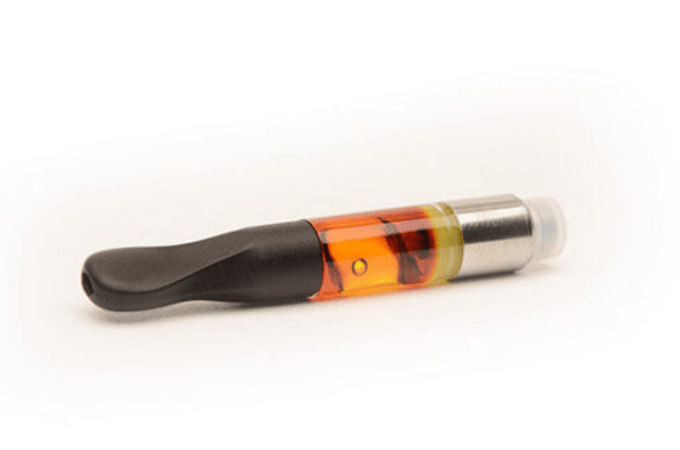 Pre-filled THC Cartridge
Pre-filled vape carts are small glass cartridges that usually contain between 0.5 and 1.0ML of high THC cannabis oil. These can come in specific strains that target certain ailments, or hybrid blends that are advertised according to the flavor rather than the strain. These are the most popular types of vape cartridges because you can pop them right on your oil vape as soon as you buy it and don't have to buy vape juice in bulk. However, it can be more costly if you smoke frequently and need constant oil refills, which is why some people prefer to buy cannabis oil in bulk and fill their own cartridge themselves.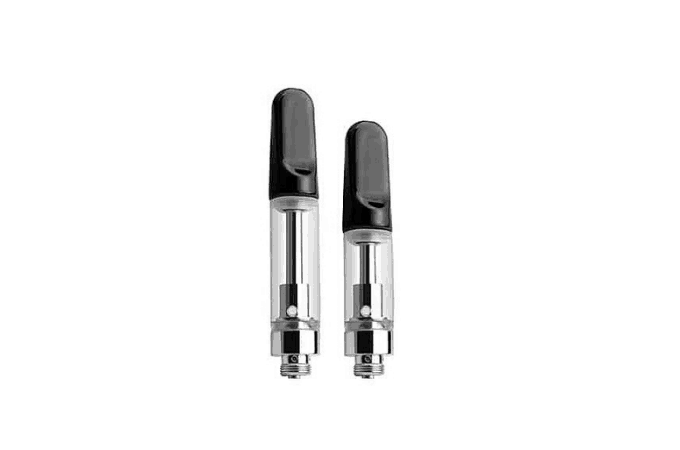 With empty cartridges, you have to buy the vape juice separate. If you smoke frequently, this is a more affordable and convenient option than buying a fresh cartridge every time. This way you can experiment with different types of cartridges to find one that gives you the best vaping experience. Empty vape carts can be purchased wholesale and in bulk online, but you can also find some at your local head shop first.
Closed System (Non-Refillable Weed Cartridges)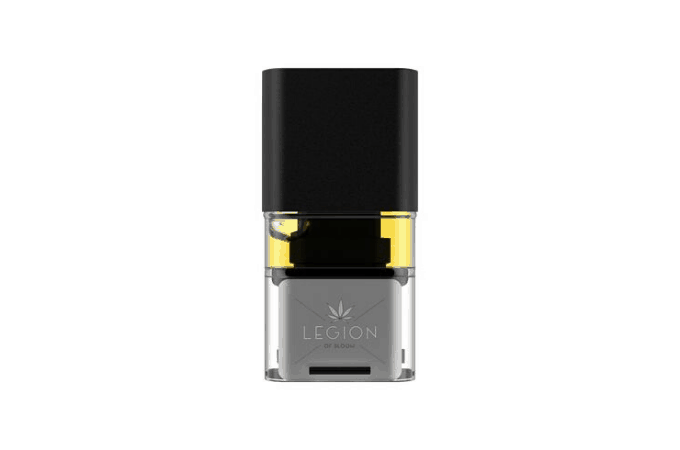 Pre-filled - One Use (For example, PAX Era pods)
Pre-filled THC vape carts are already filled with your liquid gold concentrate when you purchase them, so you don't have to worry about refilling first. One of the most popular examples of a pre-filled single-use pod is the PAX Era pod, which is designed specifically for use with the PAX Era vaporizer. Other popular brands include The Clear, Jetty, State, Stiiizy, and Brass Knuckles.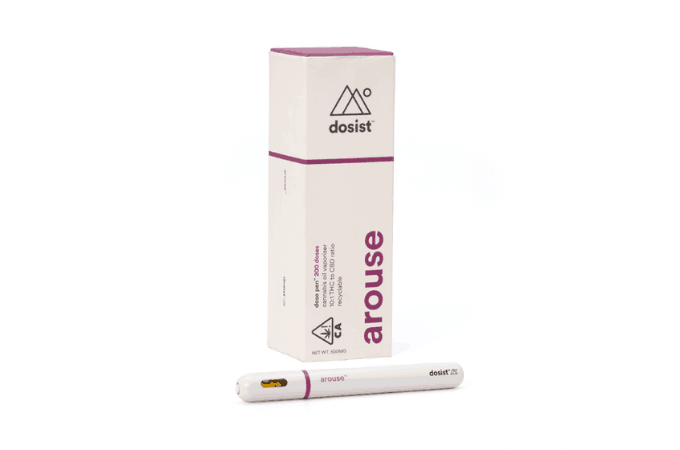 THC Vape Pens - One Use
Single-use vape pens contain the cart and vape pen all in one, so you don't need a vape to attach the product to after purchase, it's ready to pull first thing out of the box. Vape pens are the most convenient option if you don't want a vape or just want to try something without committing to a setup. Some popular single-use THC vape pens include HMBLDT, Lola Lola, Wildflower, W!nk, and Evoxe Labs. There are also new brands of pens building their names., and there are also other kinds such as dab pens or wax pens.
After lots of research and sifting through the market for the best cartridge brand, we've compiled a list of the best THC cartridges on the market to try in 2020. Some of these brands have become popular through the years. They provide their own vape pens and batteries to attach to the vape cartridge, but most brands can be used with your favorite 510 thread battery attachment.
Bloom Farms produces both, best THC cartridges for conventional vape pens with a 510 connection and PAX Era Pods line. Both contain Bloom Farms' special blend of all-natural cannabis oil, extracted through a solvent and petroleum-free CO2 extraction process.  There's also the Sherbet live resin PAX pod. Due to its ease and vapor production, we prefer the Bloom Farms Era pods, these top quality pods are designed specifically for use with the popular PAX Era vaporizer.
THC and CBD levels are labeled on each product, with the average THC percentage testing between 60 and 90 percent. You'll enjoy the taste as well. The carts are primarily sold in licensed dispensaries in California and Nevada. You can also get them delivered from Eaze
HempBombs Vape Cartridges
Hemp Bombs is one of our favorite CBD manufacturers, we know it isn't a THC line but we want you to try this vape cartridge, after a couple puffs you'll feel relaxed and relieved.
It has a 510 connection so you can use it in your regular Battery which makes it super convenient. All Hemp Bombs CBD products have passed through third party testing , assuring a great taste and top quality CBD.
CBD Cartridges are also cheaper than other best THC cartridges which can be a great advantage if we're looking for a relaxing moment, another major advantage is that you can buy these vape cartridges online not just in California, but in all states!
Select Elite Cannabis Oil Cartridges
Select Elite cartridge oils are made using a proprietary, highly-refined distillation technique that results in a full spectrum cannabis oil of 75-95% THC. In their line, organic cotton wicks are used to preserve the great flavor of the distillate so the taste will last. That means the terpenes are strong and good as well.So if you love your terpenes, this is a great choice including the full spectrum goodness. Then there's the ceramic core technology. Ceramic core ensures an even temperature for smooth puffs every time. Select Oil distillate products can currently be found in dispensaries throughout Oregon and California. 
Caliva has been one of the first G Pen Gio Pods Manufacturer but they also produce the best THC Cartridges for conventional vape pens with a 510 type conector. Caliva's G Pen Gio Pods are made for use with the G Pen Gio device, a top quality vaporizer designed exclusively designed to be used with pre-filled carts. G Pen Gio, like Stiiizy oil pen, has no temp control though.
Caliva has 4 great options available for you to taste, including one CBD reach option, the Lavender CBD 3:1 and three high THC, with 80% THC concentration. You enjoy potency, flavor, and smooth hits whichever you choose. If you're looking to using Caliva's best vape cartridges for pens, they're available for pickup and delivery in the San Jose, California region and you can order them online on Eaze type
Made from cannabis grown in California with no pesticides or additives, STATE THC cartridges are available in three versions or strains: Active, a sativa blended strain to energize your day and boost creativity; Balance, a hybrid strain thoughtfully produced to help relieve tension; and Relax, an indica strain for maximum relaxation. State carts are designed to help you reach your "desired state" and make it last, whether you're on a hiking free through the mountains or binge watching a good Netflix series. Enjoy smooth hits and pure flavor.
Looking for a new cartridge that's more than their standard blend? Go for the PLUS version of this vape cartridge, blended with an even higher cannabinoid concentration. 
Jetty Extracts Gold cartridges are made with top quality California cannabis plants and refined through an all-natural extraction, filtration, and polishing process, leaving a product that's pure, strong,  and free of additives or solvents. Their top goal is to provide a maximum head and body high with good effects that will last through their hand-crafted batches of oil that test at full spectrum levels of 80% THC or more. Like some Stiiizy products, potency and pure flavor are key in this line!
The company's Shelter Project is currently in line for development and will aim to provide cancer patients with healthy, clean cannabis oil at no cost to them. The Jelly Extracts quality vape cartridge can be found at dispensaries across California.
Humboldt Farms THC Cartridges
Humboldt Farms top quality oil carts and rosin concentrates are made using a gentle, solvent-free cold water hash extraction process and lab tested to ensure flavor, purity, quality, and potency in effects. They also have strong products specific for strain blends of cannabis-derived and terpenes. So if you go for terpenes, this is a great choice. Terpenes bring out potency for a good overall experience.
Humboldt Farms best cartridges are available for local delivery via Eaze as well as in dispensaries across California.
Brass Knuckles THC Oil Cartridges
Brass Knuckles vape cartridge offer a full gram of flavorful, strong, potent concentrates from top-shelf indica strains, Sativa strains, and Hybrid strains. The strain variety is good and there are great flavor options and smooth hits. The cartridges contain terpenes for increased potency. The vape carts, similar to brands like Stiiizy, are available in licensed recreational and medical dispensaries in California and across the country.
We tried the Maui Wowie Sativa Cartridge and loved it the first time. The distillate is pretty strong and potent. The high potency and pure taste give a great experience.Taken in the right doses, it still lets you make the most our of your day! It's one of the best THC cartridges!
Kingpen vape cartridges are among the most popular for both medical and recreational cannabis consumers, as their THC levels test a full spectrum of 80 and 90% and the company has several High Times Cannabis Cup awards under their belt. The potency and flavor of their oil is great, and has a high similar to some Stiiizy products. The making involves a 5-time distilling process, ensuring a high quality distillate product that is then blended with natural plant terpenes for the best flavor and strong effects available with absolutely no additives. The lovely combination of distillate potency, terpenes, and pure flavor just hits you in all the right places.
How to Choose The Best THC Oil Cartridge For You
How to choose the best cartridge brands for you is tricky and depends on your preferences, the cartridge brands, and the effects that you'd like to feel on the time when you're going to have your high times sesh.  
All fillers and brands listed in this "best THC cartridges" list have a trustful reputation. You can find their LAB test with all the new relevant information such as cannabinoids and terpenes on each concentrate.
Tip: You can also check out High Times, a global cannabis brand and publication. High Times gives awards every year for all things cannabis. So, the best carts, pens, and other products gain recognition from High Times. High Times holds Cannabis Cups and High Times Summits.
Buying THC Oil Cartridges
Can I buy THC Oil Cartridges Online?
Since THC oil is made from cannabis and is not hemp-derived, it is not available for purchase and interstate shipping is not legal. If your state has recreational or medical marijuana laws on the books you may be able to buy different brands online from a licensed distributor. The only way to get one only is buying with weed delivery pages like Weedmaps and Eaze.
Any premium products, like luxury goods, are bound to be faked and sold for less. And  the cannabis industry is no different. The big difference is – a fake Gucci purse is far less harmful than consuming the harmful ingredients of fake THC cartridges. And, these fake THC carts are on the rise, in an underground black market of THC products. News outlets are heavily covering the growth of unknown lung conditions, and people entering hospitals at an alarming rate. Harmful ingredients like hydrogen cyanide, vitamin E, contaminants and pesticides are making people using fake vape cartridges suffer from shortness of breath, heavy coughing, vomiting, and high fevers. To avoid any risk involved with fake vape cartridges, THC distillate, or live resin – do your research into the product you're vaping. Check reviews if they're pure, tested, and have the right potency. Or, take your THC cart recommendations from a trusted source. Like those that Hail Mary Jane recommends.
How To Make THC Oil Cartridges
Due to the difficulty in making your own THC oil cartridges for vaping, we recommend you buy them from professionals like Select, Stiiizy,and Humboldt.
THC Oil Cartridges: Pros and Cons
The pros of THC oil cartridges are many — they can be a discreet way to consume cannabis, the onset time is quick (within minutes), and if they are high quality the dosing is more precise than inhaling flower.
The biggest drawback to using THC oil cartridges lies in the inhalation of the product itself. Like anything you bring into your lungs, there could be health effects from the vapor, although it is unknown if using the cannabis itself or the filling ingredients that may do damage.
Most frequent questions and answers