.75 lb  

Dimensions: 4.7 in x 2.8 in x 1.2 in

(2) Internal 2500 mAh Batteries

10-15 sessions per battery charge 

Heats between 100 degrees Fahrenheit and 430 degrees Fahrenheit

Ceramic Chamber 

Dual-heating System of Conduction and Convection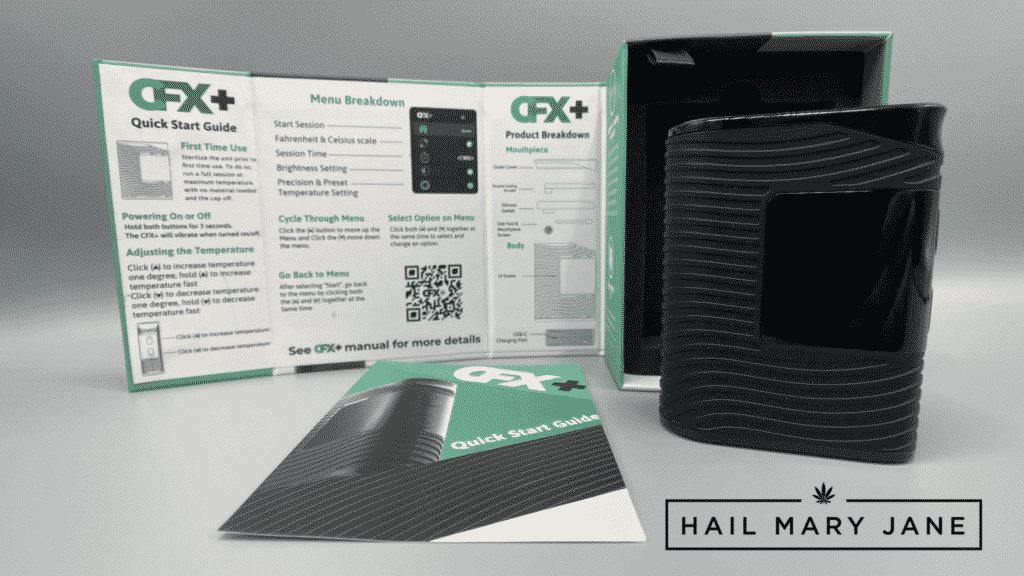 How Does The Boundless CFX Work?
To start, you will want to open up the chamber on the top to load your herb. What's really great about this model is how large the bowl is – it can hold a quarter of a gram in it. 
Like many of the vaporizers on the market, you will need to click the power button five times to get the device turned on. Within 20 seconds your portable vaporizer should be heated up and ready to enjoy. The haptic feedback will also confirm to you that it's ready with a vibrate in your hand. 
What Features Do We Love Of This Portable Vaporizer?
What makes this device stand out is that it doesn't have the typical sleek design, it takes on a more rough design with the grooves that allow the device to stay cool. It also, is created from medical and food grade materials. 
Another awesome feature is that it definitely is on the faster side of being able to heat up. This portable vaporizer is capable of being ready to go in 20 seconds or less. 
After use, the device can be fully charged again within 30 minutes. Waiting on your favorite product to charge is the absolute worst, so this is a huge plus. 
Boundless makes it so easy to have control over your experience by being able to choose the exact heat setting you desire. Like we mentioned before, the device makes it even easier for you to know when things have reached their desired temperature by vibrating when ready to go. 
Lastly, the Sleep Protection feature is a major convenience. You will never have to worry about falling asleep and not turning off the device again. This setting will automatically turn the CFX off when not being used.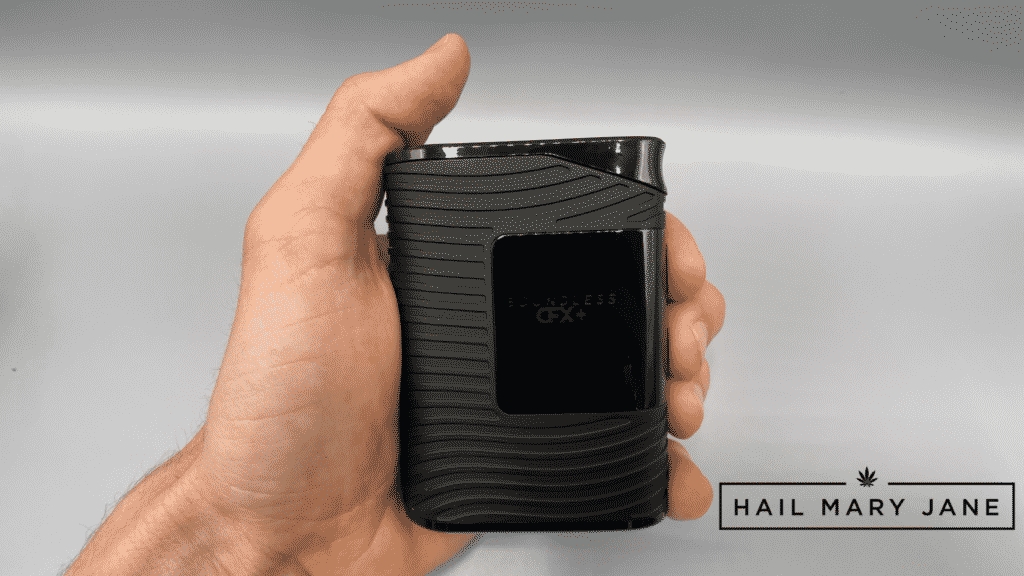 Convection Or Conduction?
This device uses both convection and conduction heating, which allows you to have versatility in your vaping. The dual-heating capability makes it easy to use the device with friends or by yourself and allows for a wide range of experiences. From lots of flavor to lots of clouds, it really can do it all. 
This dual system also makes it easy for you to use concentrates or dry herbs with the device.
How Should The CFX Be Cleaned?
In order to maintain a quality vape, you will want to make sure you are cleaning your device after every use. 
This means removing the mouthpiece, breaking it into its two pieces, and washing it with isopropyl alcohol and warm water.  
As for the bowl, it is important to brush out all of the remaining herb after each use. For a deeper clean, wipe out the bowl with the same alcohol, rub it clean and then run the machine on high heat for a few sessions before using it again for your enjoyment.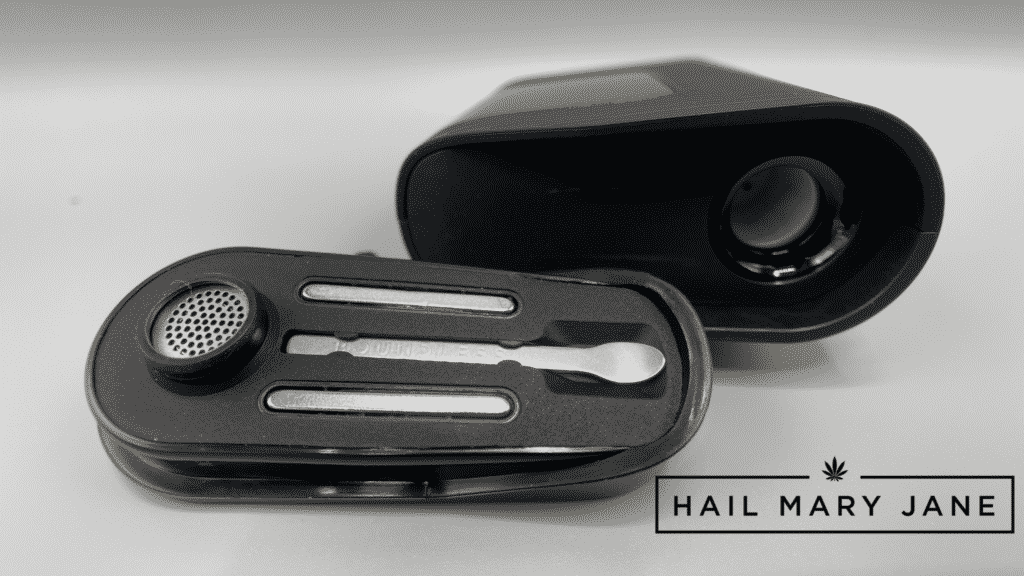 This product is covered by a manufacturer's warranty for 3 years and that goes for any of the company's products. In addition to this, they offer a warranty on the battery for 90 days. If you would like to know more details on their warranty coverage, head over to the warranty page on their website.
How To Use A Water Pipe Adapter With The CFX?
For an effortless experience, try using a water pipe adapter with your Boundless CFX. This model does not come with one but they do offer them on their website as well. 
To use, remove the mouthpiece and place the adapter where the mouthpiece would usually go. Once secured on, give it a go with a water filtration glass. Just when filtration couldn't get better, this brings it to a whole different level.
The only downsides that we have experienced is that it doesn't always do the best with concentrates, and the unit is a little bit large taking up a bit of space in your pocket. 
Therefore, it's not the most discreet if you're going to be out and about using it. It might be a good option to have around the house, for a gathering or while on vacation. 
After reviewing this portable vaporizer, we think the Boundless CFX offers you the ability to have a quality vape that's reliable and consistent during every session. And most importantly, it's at a great price point.
So if you don't feel like paying an arm and a leg for a vaporizer or you are just testing the waters, this device would be a great option.