Alpine vape pen review
Name/Type: Alpine Disposable Vapor Pen
Website: alpinevapor.com
Rating: 5 stars
Overview:
Alpine Vapor is a company trying to do things at "a higher standard." Their vaporizers are of superior quality. Here is some info from their website:
Our cartridges start with a base of pure, food-grade propylene glycol (PG) and polyethylene glycol, mixed in our proprietary blend. From there, we add Alpine Concentrate, creating a solution ranging from 15-50% THC. Our cartridges are solvent-free, and never contain contaminants, which not only detract from the flavor, but can be unsafe to inhale. The high purity allowed us to create a formula that has an enjoyable taste with absolutely no plastic-­‐y or bitter aftertaste.
Here is the info that is on the back of the packaging for their new disposable cartridges:
We pair pure cannabis oil with natural botanical flavorings to bring you a vapor pen that's as potent as it is delivious.

No filling. No charging. Just an ultra light and discreet pen that's perfect for medicating on the go.

Ingredients: Solvent-free molecularly distrilled cannabis oil, natural terpenes and flavorings.

300MG
Personal Comments:
We were invited to their launch party in Hollywood and since then I've seen them making a buzz around the industry. I was able to connect with their team and they had some of these bad boys delivered to my door.
Their sleek design and ease of use makes them an ideal go to for a beginner or someone who does not consider themselves a heavy smoker.
The Terps taste really great, but I wouldn't say that it's something that you should expect to get you crazy high if you are a daily smoker. My girlfriend LOVES them but she doesn't roll up joints every hour like me.
They are great for on the go, fit in your bag and are very discreet. I took one to NYC and walked around union square smoking with no issues. The terms do a great job of masking the smell.
Pulls great. There is no button on the pen and no charge needed so you can pull t out of the box and use it right away. I have had no issues with using these pens.
Big advantage of this vape concept, is you don't need a weed grinder and all the effort of filling a chamber.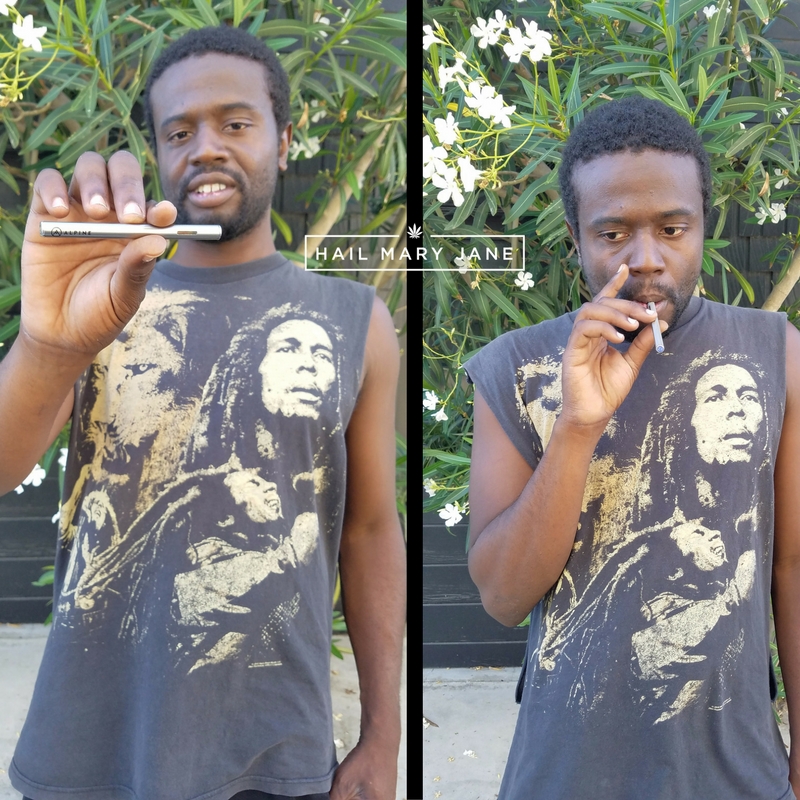 Bottom line:
Overall, I would definitely recommend getting an alpine pen for the go if you are considering grabbing a disposable pen. Each one pen is 300 MG so even if you use it all day every day. It will last you for a few weeks. If you like dry herb vaping, check the best vaporizer for weed in 2017, the G Pen Pro.