MAC1 Weed Strain: Effects, Reviews, & More
You're a fan of the iconic MAC strain and want to learn how the MAC1 strain measures up.
We've got your back.
In this guide, we will cover everything from strain effects to terpenes to genetics and history. We'll even point you in the right direction on the best places to buy this euphoric hybrid strain.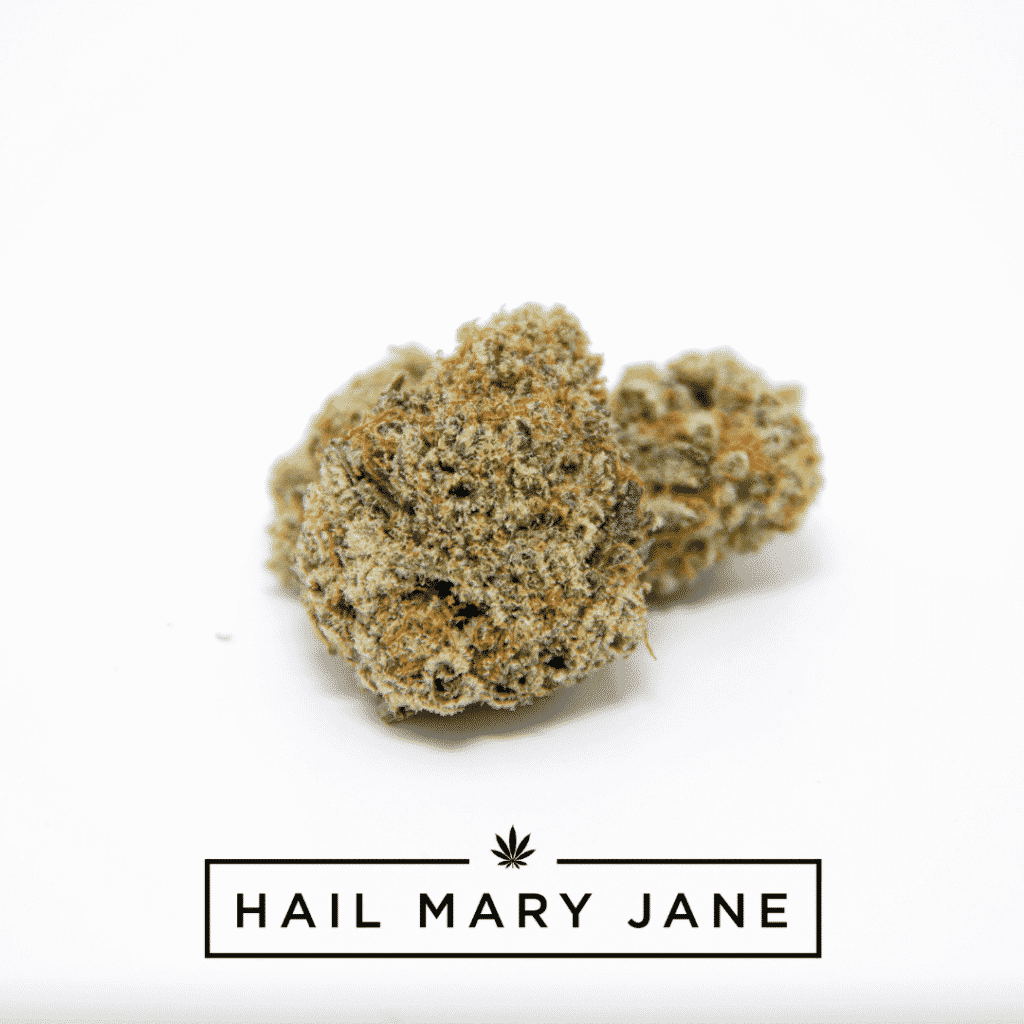 Everything You Need To Know About The MAC1 Strain
Also known as "Miracle Alien Cookies X1", the MAC1 strain produces the following effects:
Euphoric

Happy

Uplifted

Relaxed

Aroused

Calm
To give you an idea, here's a quick summary of MAC1 strain effects:
The MAC1 produces similar effects to the original MAC1 strain but has an extra kick to it. With every toke, you are hit with a rushing sense of euphoria that leaves you in pure bliss. The higher you are, the farther you feel from negative emotions and stress as a wave of relaxation overcomes your body.
With a 20-23% average THC level, this high THC strain is ideal for people that experience:
chronic pain

stress, mood swings

fatigue, stress;

and chronic depression.
Things to Do While Enjoying MAC1 Strain
Recommended activities can vary depending on your tolerance. 
Some consumers enjoy exploring their creative side through art, crafts, and projects until the Indica effects kick in.
Mostly, you'll probably want to sit on the couch or find a place to relax and embrace the euphoria before falling asleep.
As you come off of your high, the MAC1 strain is known to bring on the munchies, so keep the snacks and doorstep delivery apps handy.
As always, it is not recommended that you drive or operate heavy machinery after consuming any marijuana product, including the MAC1 strain.
Terpenes are the driving force behind the effects, aroma, and taste of marijuana strains. The combination of terpenes present in the MAC1 strain plays a huge role in the type of high this strain produces.
Dominant terpenes in the MAC1 strain include:
Limonene, which produces its sweet citrus undertones

Myrcene, which is responsible for producing the spicy, herbal overtone

Caryophyllene, which also produces a spicy flavor
These terpenes produce an aroma and flavor reminiscent of lavender, orange, and cinnamon. The MAC1 strain also has a classic sour diesel flavor that shines through the small presence of humulene. 
Other terpenes that are present in small amounts in this strain include: 
Beta-Pinene, which has a piney taste and aroma

Alpha-Pinene, which also has a crisp piney taste and aroma

Linalool, which has an aroma and taste similar to lavender and citrus

Guaiol, which produces a fruity and piney taste and aroma

Ocimene, which is sweet and herbaceous in aroma and taste

Alpha-Bisabolol, which has a floral and mildly peppery aroma and taste
Check out these MAC1 strain reviews written by Allbud users:
Really potent and balanced. I find it pain relieving too –

Allbud

I totally love Mac1. It provides what I can only describe as a rather paranormal event. It's very mellow and well-balanced and just kind of boosts your norm. –

Allbud

The original review on this site says it all very accurately. I am a veteran smoker and this is some of the best bud you can find. After three hits I backed off definitely where I needed to be. –

Allbud
Leave your MAC1 strain review below:
Check out our Video Review of the Mac1 Strain
MAC1 Strain Info & History
The MAC1 strain is a hybrid cross between Alien Cookies, Columbian, and Starfighter strains. 
It was grown from a clone cut bred by Dark Heart Nursery, which is based in San Leandro, California. 
With a balance achieved by the Indica dominant Alien Cookies and Starfighter strain and the Sativa dominant Columbian strain, this trichome production creates strong, long-lasting effects.
The appearance of the MAC1 strain is a sight to behold, with features like: 
Rounded and fluffy olive-colored nugs

Rich purple undertones

Thin orange hairs; and

A coating of tiny, white crystal trichomes

#1: What Is the THC Content in MAC1 Strain Cannabis?
The THC content in the MAC1 strain is high, averaging between 20-23% with some products reaching 30% THC levels.
If you're looking for more strains that are high in THC, consider trying a few of these strains: 
Chemdog

The Toad

Godfather OG

Strawberry Banana

Amnesia Haze

WiFi OG

GG4

And more

#2: What Is the CBD Content in MAC1 Strain Cannabis?
There are only trace amounts of CBD present in the MAC1 strain.
If you are looking for a strain that is high in CBD, check out the following strains:
Charlotte's Web

ACDC

Lifter

Ringo's Gift

Cherry Wine

Elektra

Sour Tsunami

Sour Space Candy; or

Harle-Tsu

#3: Is the MAC1 Strain Indica or Sativa?
The MAC1 strain is a hybrid consisting of 50% Indica and 50% Sativa. With MAC1, you get the best of both worlds by experiencing mental focus and clarity from the Sativa before the euphoric and relaxing effects of Indica kick in.

#4: Does MAC1 Strain Have Any Hybrids or Crossbreeds?
The MAC1 strain is a product of crossbreeding itself, consisting of a crossbreed between Alien Cookies, Columbian, and Starfighter.
Where to Buy MAC1 Strain Near You
Ready to try out the MAC1 strain for yourself? Simply enter your ZIP code below to search dispensaries offering the MAC1 strain near you.
If you can't find a dispensary near you that sells the MAC1 strain, reach out to us. As cannabis connoisseurs, we have spent over a decade product testing, curating, and reviewing all of the top cannabis products on your behalf. We are confident that we can help you find exactly what you're looking for.