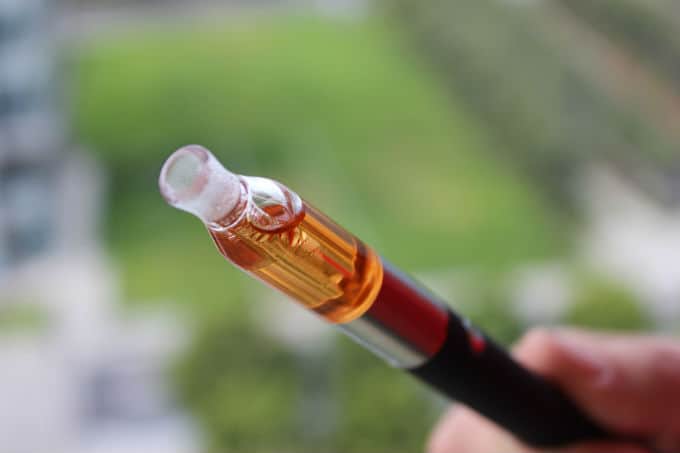 As cannabis consumption continues to rise in the United States and around the world, the methods of consumption are evolving and becoming more creatively efficient. One popular way to consume cannabis without smoking dry flower is with a battery-operated vaporizer, which can be used to smoke THC cartridges that contain concentrated cannabis oil.
THC cartridges are one of the most discreet and convenient ways to get high on the go. Many consumers will say the high is even stronger and more clear-headed from an oil as opposed to flower, which makes sense when it only contains the good stuff and does not have to heat to the point of combustion to do the trick.
To use a THC cartridge, all you have to do is twist it onto a 510 thread battery for discreet smoking that's lighter on the smell and residue without sacrificing the potency of your herb. However, that doesn't mean all THC concentrate brands are created equal or are made with high-quality cannabis. With the market growing and reaching a point of saturation, it's important to make sure you're choosing a concentrate brand that is made with high-quality plants and no harmful additives or solvents.
After lots of research and sifting through the market, we've compiled a list of the best THC cartridges on the market to try in 2018. Some of these brands provide their own vape pens and batteries to attach to the cartridge, but most can be used with your favorite 510 thread battery attachment.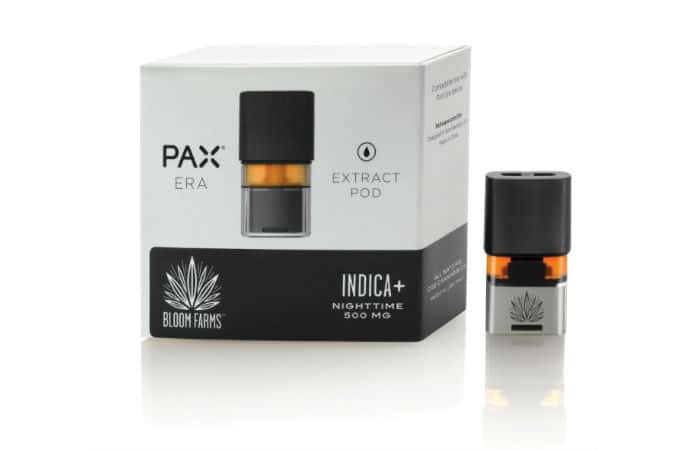 Rewrite Era Pods contain Bloom Farms' special blend of all-natural cannabis oil, extracted through a solvent and petroleum-free CO2 process. These pods are designed specifically for use with the popular PAX Era vaporizer, one of the most well-known vapes on the market that includes an LED interface, sleek design and PAX Vapor app that allows you to control the temperature from your phone. THC and CBD levels are labeled on each product, with the average THC percentage testing between 60 and 90 percent. Smart-click technology is used to keep pods secure in your vaporizer, and with no glass exposed once it's plugged into your PAX, you won't have to worry about shattering your liquid gold.
Bloom Farms works closely with their California farmers to ensure a top-shelf product free of unnecessary additives, and you can feel good buying knowing you're contributing to their 1-for-1 program, which has donated over a million meals to food-insecure families.
Bloom Farms THC cartridges are primarily sold in licensed dispensaries in California and Nevada. You can also get them delivered from Eaze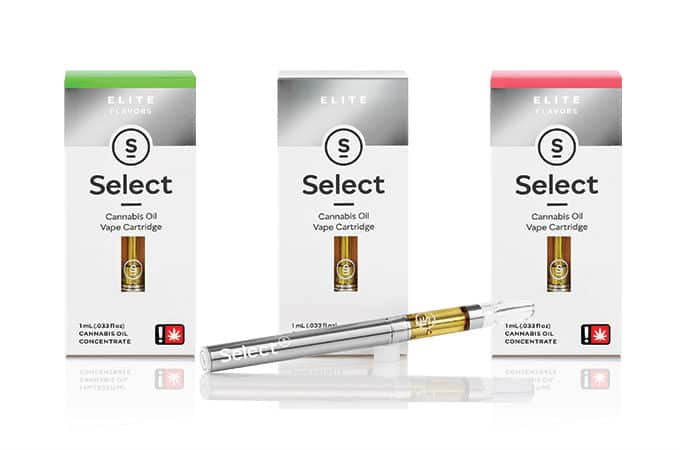 Select Elite THC cartridge oils are made using a proprietary, highly-refined distillation technique that results in a full-spectrum oil of 75-95% THC. After distillation, the oils are then recombined with controlled amounts of strain-specific terpenes to produce a heady psychoactive effect and distinct flavor profile. Organic cotton wicks are used to preserve the flavor, and ceramic core technology ensures an even temperature for smooth puffs every time. Select Oil products can currently be found in dispensaries throughout Oregon and California.
If you're not ready for a product with 95% THC, Select Oil has several other products with THC levels starting around 20%.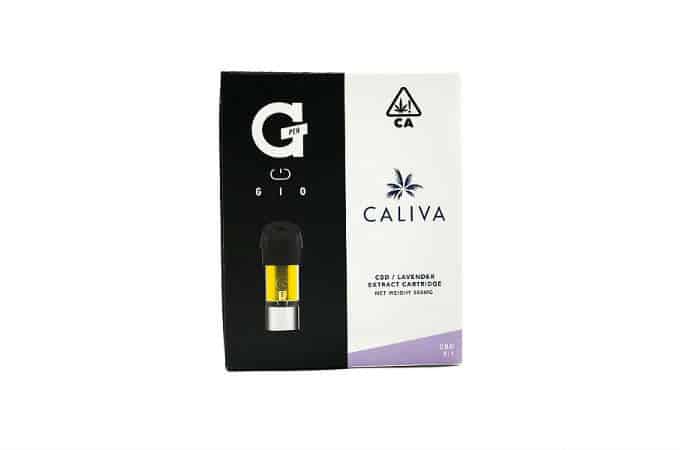 Caliva's G Pen Gio Pods are made for use with the G Pen Gio device, a vaporizer designed exclusively designed to be used with pre-filled cartridges.
Caliva is one of our favorites fillers for the G Pen Gio Pods, they have 4 options available, One CBD reach option, the Lavender CBD 3:1 and three high THC, with 80% THC concentration: Cali OG, an earthy indica great for nighttime relaxation; Classic Jack, a lime-flavored sativa said to enhance creativity; and Day Dream, a fruity hybrid ideal for mellowing out any time of the day. Caliva's THC cartridges are available for pickup and delivery in the San Jose, CA region.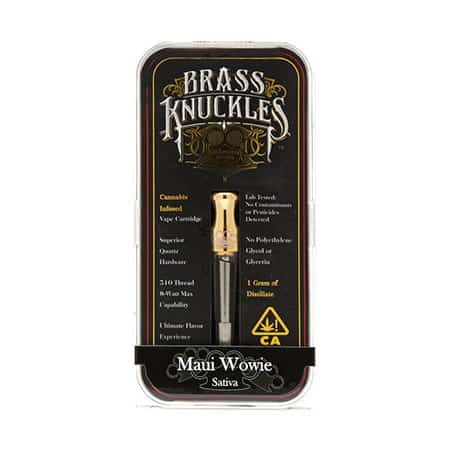 Brass Knuckles THC cartridges offer a full gram of flavorful, potent concentrates from top-shelf indica, Sativa and Hybrid strains including Gorilla Glue, Cookies, Jack Herer, Strawberry Cough, and Skywalker OG, to name a few. Check out their website for the full line of  concentrates along with monthly lab results detailing specific cannabinoid profiles of each batch of product. Brass Knuckles' mission is to empower the people through clean, pure products and proper information that ensures you're getting exactly what you want and need. Brass Knuckles products are available in licensed recreational and medical dispensaries across the country.
We tried the Maui Wowie Sativa Cartridge and loved it, very tasty and got a potent high but taken in the right doses still lets you make the most our of your day!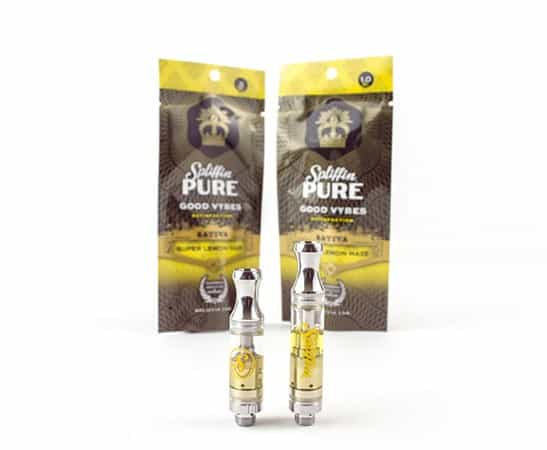 Spliffin has been cultivating and extracting top quality cannabis for quite a while now and their pure THC cartridges aren't any different. They are made to be used with a 510 type battery and have six different options to choose, 3 Indica Strains, a Jack Herer one, Super Lemon Haze and Tangie and 3 Sativa strains, Dante's fire, Donna O.G. and Spliffin O.G.We've tried the super lemon Haze and we liked it a lot, the flavors were really good and we truly felt the effects.
They use a multistage extraction process that allows to obtain a solvent-free, pure extract, free of harmful impurities with consistent concentrations of THC.
All their products are tested by third party labs, ensuring their quality and safety.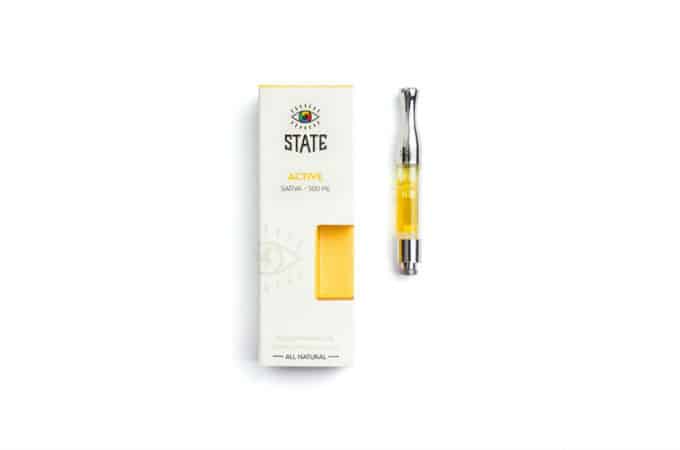 Made from cannabis grown in California with no pesticides or additives, STATE THC cartridges are available in three versions: Active, a sativa blended to energize your day and boost creativity; Balance, a hybrid thoughtfully produced to help relieve tension; and Relax, an indica for maximum relaxation. State cartridges are designed to help you reach your "desired state" whether you're on a hike through the mountains or binge watching your favorite Netflix series.
Need something more than their standard blend? Go for the PLUS version, blended with an even higher cannabinoid concentration. Active Plus is blended with the popular Tangie strain, Balance Plus is blended with Fire OG, and Relax Plus is blended with Bubba Kush.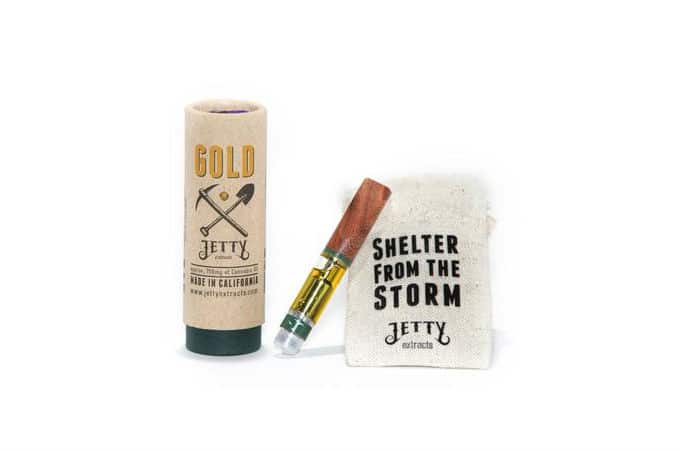 Jetty Extracts Gold cartridges are made with California cannabis plants and refined through an all-natural extraction, filtration, and polishing process, leaving a product that's pure and free of additives or solvents. Their goal is to provide a maximum head and body high through their hand-crafted batches of oil that test at levels of 80% THC or more.
The company's Shelter Project is currently in development and will aim to provide cancer patients with healthy, clean cannabis oil at no cost to them. Jelly Extracts THC cartridges can be found at dispensaries across California.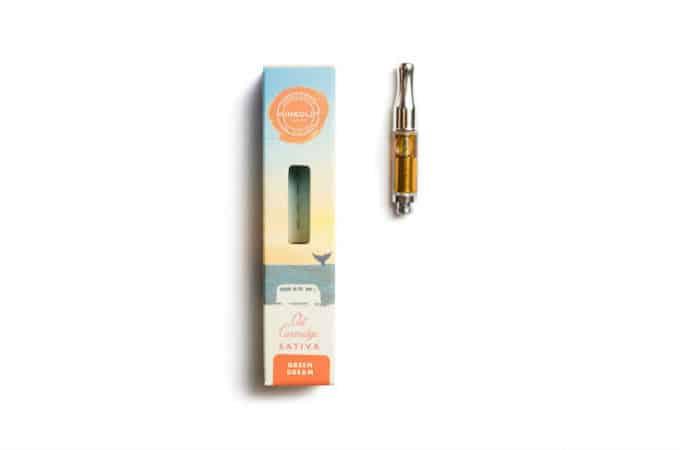 Located in the heart of the Emerald Triangle, Humboldt Farms' motto is "choose kindly – for yourself, for those around you, for the planet we all share." Their philosophy is that cannabis plays a vital role in the health and wellness of individuals, our communities, and the planet.
Humboldt Farms oil cartridges and rosin concentrates are made using a gentle, solvent-free cold water hash extraction process and lab tested to ensure quality, purity, and potency.
Humboldt Farms products are available for local delivery via Eaze as well as in dispensaries across California.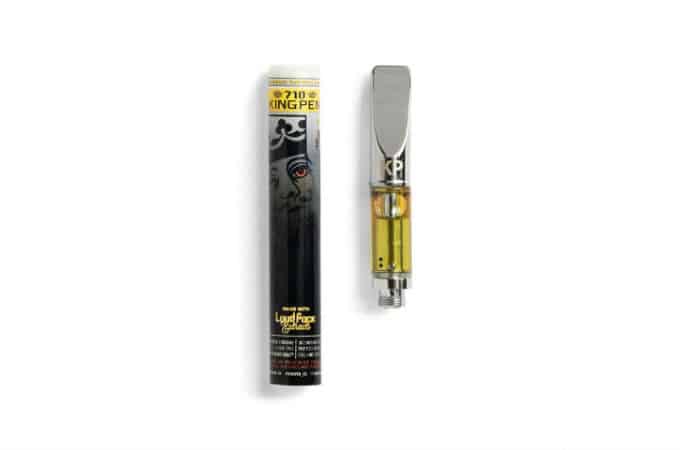 Kingpen THC cartridges are among the most popular for both medical and recreational cannabis consumers, as their THC levels test upward of 80 and 90% and the company has several Cannabis Cup awards under their belt. Their 5-time distilling process ensures a high-quality product that is then blended with natural plant terpenes for the best flavor available with absolutely no additives.
Kingpen hardware is also some of the most popular in the industry, featuring smooth and consistent airflow as well as multiple voltage levels for controllable heat settings that do not reach combustion levels, ensuring a smooth, virtually cloudless puff of cannabis oil.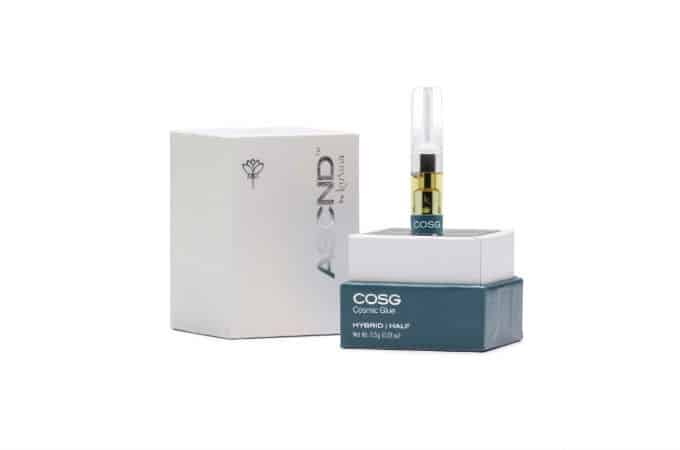 Kurvana THC cartridges are popular for their heady psychoactive effects and raw, natural plant flavor.
Cartridges are available in 10 different strains including Earth OG, Purple Punch, Northern Lights, Tangie Dream, among other popular strains. Every batch of concentrate is lab tested for purity and potency, containing 95% plant cannabinoids extracted from California-grown indoor plants through a proprietary 50-step CO2 extraction process. Pick up a Kurvana cartridge at one of their California dispensary partners and enjoy the authentic flavor of cannabis, terpenes, and flavonoids in an oil made with your favorite strain.
Not sure what concentrate is right for you? Kurvana made a wonderful strain guide that's available on their website to help you navigate different strains available and find one that will help you feel your best.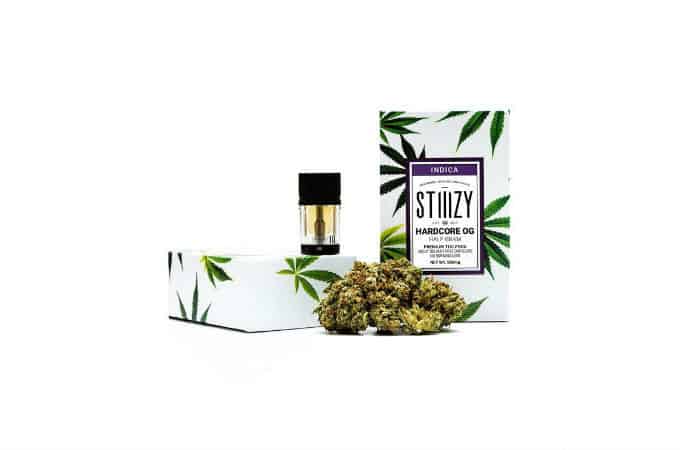 Stiiizy Pod Distillates are handmade using a solvent-free CO2 distillation process, resulting in clean, pure concentrates filled with terpenes and flavonoids that test upwards of 85% THC levels. Find them in dispensaries across California in strains like Strawberry Cough, Skywalker OG, and Granddaddy Purp.
Make sure to grab one of their signature Stiiizy starter kits, which includes a battery and USB charging cable for use with your pods. Stiiizy also sells concentrates in syringes that distribute the perfect amount for a dab if you prefer wax concentrates over oil.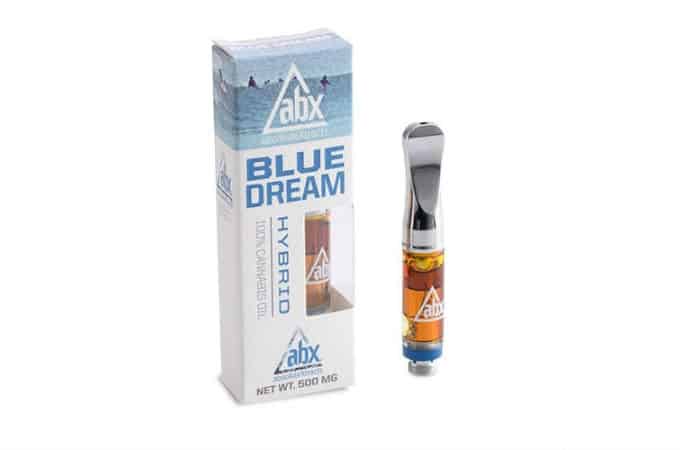 ABX THC cartridges are made with cannabis grown in greenhouses and on small family farms in Northern California with no fillers or additives used during the extraction process.
ABX cartridges are strain-specific and available in sativa, indica, or hybrid, including the AC-DC strain which offers their highest THC to CBD ratio. They have about 30 different strain options available, which you can read about in detail on their vape strains page. Find ABX cartridges in state-licensed dispensaries across California. Watch the extraction process on their story page, and before you buy check out their lab results to ensure it meets your standards.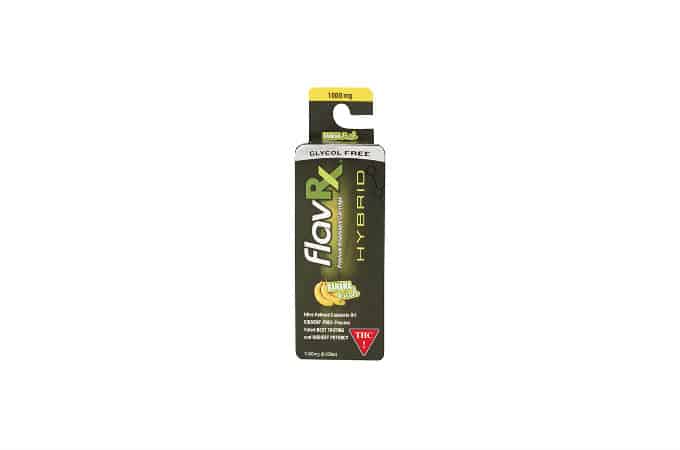 FlavRx THC cartridges are popular because they're available in 24 different strains including popular favorites like Headband, Girl Scout Cookies, Jack Herer, and Blue Dream. They are available in half-gram and full-gram cartridges, so you can easily test out a smaller size to figure out what works for you before purchasing a full gram.
The purified, raw cannabinoids are collected through a solvent-free CO2 process, which is then combined with unique blends of terpenes to create potent, top-shelf quality products. Their mission is to employ the most cutting-edge scientific technology available to create products that are as close to raw flowers as possible with absolutely no residual solvents or unwanted contaminants. FlavRx THC cartridges are available at medical and recreational dispensaries around the country.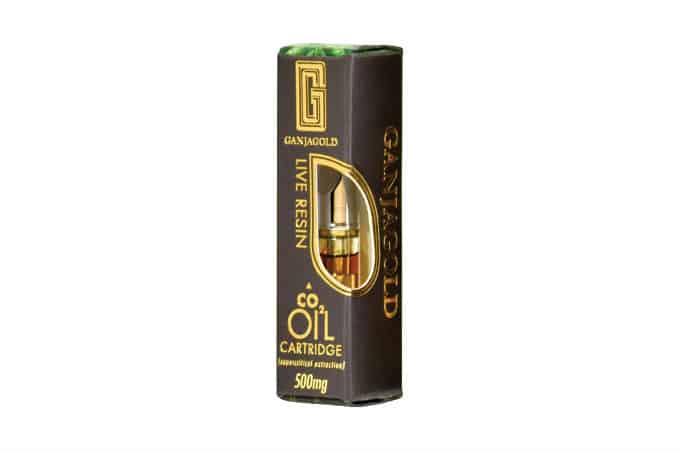 Ganja Gold's live resin THC cartridges are made with pure cannabis distillate and terpenes, with 12 strain options: True OG, OG Kush, Strawberry Lemonade, Jack Herer, Tangie, Super Silver Haze, Gorilla Glue, Girl Scout Cookies, Northern Lights, Sunset Sherbet, Gelato, and Lavender Kush. Live resin is created with cannabis plants that were immediately frozen after harvest, which preserves the cannabinoids and terpenes for maximum flavor and potency.
Ganja Gold also sells a 3-temperature vape battery with a case and charging port, and the company received the Best Vape award at Kushstock 2017. Ganja Gold's THC cartridges are available for sale at dispensaries across California.
How to chose the best THC cartridge for you
THC cartridges are getting more and more popular now a days and it may come a day when vape pens and cartridge vape pens as the PAX Era or the G Pen Gio will be more popular than dry herb vaporizers as the PAX 3 or Davinci IQ.
We have to admit that using this kind of vaporizers is really convenient and simple to use, you just have to plug and play, and the flavor is really good. 
Coming back to how to chose the best fit for your, it is a tricky decision, depends on your preferences and the effect that you'd like to feel, on the time of the day when you're going to have your sesh.  
All the fillers listed have a trustful reputation and you can find their LAB test with all the relevant information on each concentrate.