Weed Delivery Through UberEats in Toronto
Key partnerships are pushing the industry into a new lane.
There's a new way to buy your weed online! A delivery partnership between Leafly and UberEats began this October with a unique pilot project in Ontario, Canada. Cannabis customers can now order their weed through the UberEats App! 
This delivery initiative allows for greater accessibility to the increasing selection of cannabis products offered in the legal Canadian market. For many customers, making the commute to their favorite dispensary can be an inconvenience. Adding a delivery service can also be a logistical challenge for many cannabis retailers. UberEats had already solved this challenge for other industries, so partnering with an established cannabis e-commerce player opened the door to a great opportunity. 
The UberEats and Leafly partnership is simply fantastic for customers and dispensaries.  Torontonians and visitors to "The 6" can order buds and munchies together, all in just one app. Orders are placed directly through the UberEats app — just add items to your cart from the "Cannabis" category. Don't forget to have identification ready when placing an order, there are a couple of extra steps compared to buying a Peameal Bacon Sandwich. Purchases are sent to a participating dispensary nearby (you'll see different cannabis menu options based on your nearest location, or search for your preferred dispensary directly) and sent out for delivery within 2 hours, fully compliant with state regulations.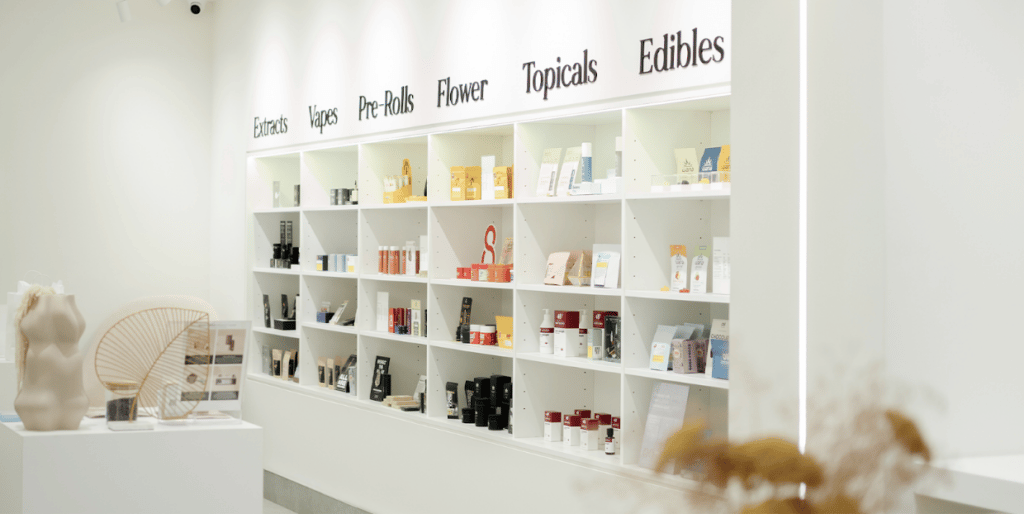 What Weed Can UberEats Deliver?
The menu on the UberEats App is powered by Leafly. If you're planning a trip to Toronto and want to know what specific products will be available, you can check out the menu listings on Leafly but you won't be disappointed if you want it to be a surprise either. It appears that dispensaries in the pilot program were selected for several reasons, including location and variety of available products. "We're offering Infused Coffee, chocolate, gummies, hard candies, products for sleep, and wellness, infused pre-rolls, extracts, high-quality vapes, and some of the best craft cannabis the Ontario market has to offer." said Macchiusi. So go ahead and shop the store or stay in, stay warm, and have your UberEats delivery driver bring the buds to you! 
Personally, I'm planning on desert before dinner with some tasty cannabis treats when I have the opportunity to order weed and dinner together.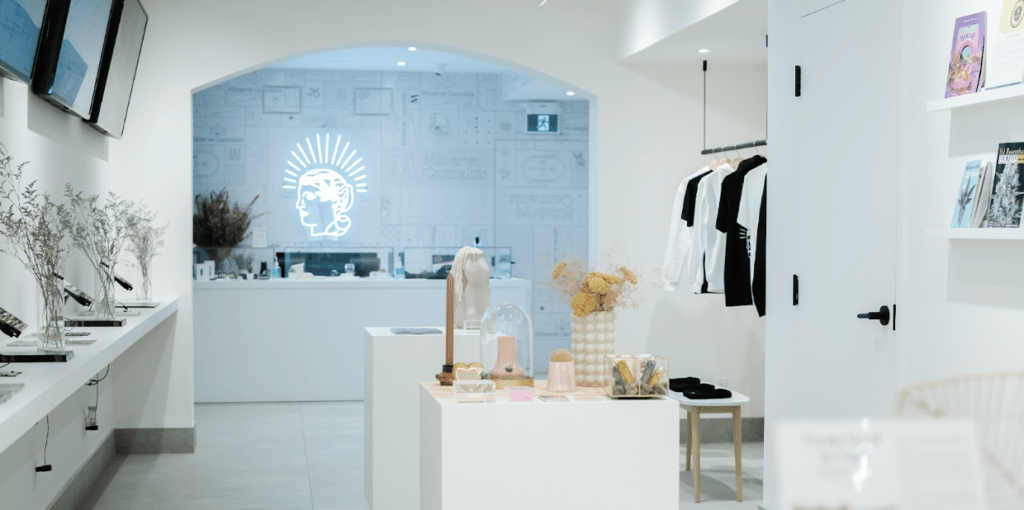 Why Does this Revolutionary Partnership Matter?
The cumbersome regulations imposed on the cannabis industry are one reason this partnership could be revolutionary for dispensary operators. One of the three cannabis retailers selected to participate in the pilot is Toronto's Boutique Dispensary, Minerva Cannabis. "We're really excited to be selected as one of the stores for the pilot project." said Paul Macchiusi, President of Minerva Cannabis, "In Toronto alone, there are 400+ stores, so this initiative should be very helpful to Minerva Cannabis, and the other stores involved." The other stores involved are  Hidden Leaf Cannabis and Shivaa's Rose. 
Access to dispensary menus is just one of the challenges facing the industry, but the partnership between UberEats and Leafly is a great sign of innovation and normalization. "We understand how challenging the cannabis industry has been for retailers in Ontario which is why we're hoping this pilot project is a success in order to offer more people access to legal cannabis," said Macchiusi. 
Testing the efficacy of this partnership is an exciting time in Toronto, but with great power comes great responsibility. It's up to you to prove this concept so we all experience this next step in bringing modern conveniences to the cannabis industry — order lots of weed and eats for delivery, Toronto!Personally, I'm planning on desert before dinner with some tasty cannabis treats when I have the opportunity to order weed and dinner together.